Woke in: Joplin, MO
Stayed at: OK - Native Spirits Winery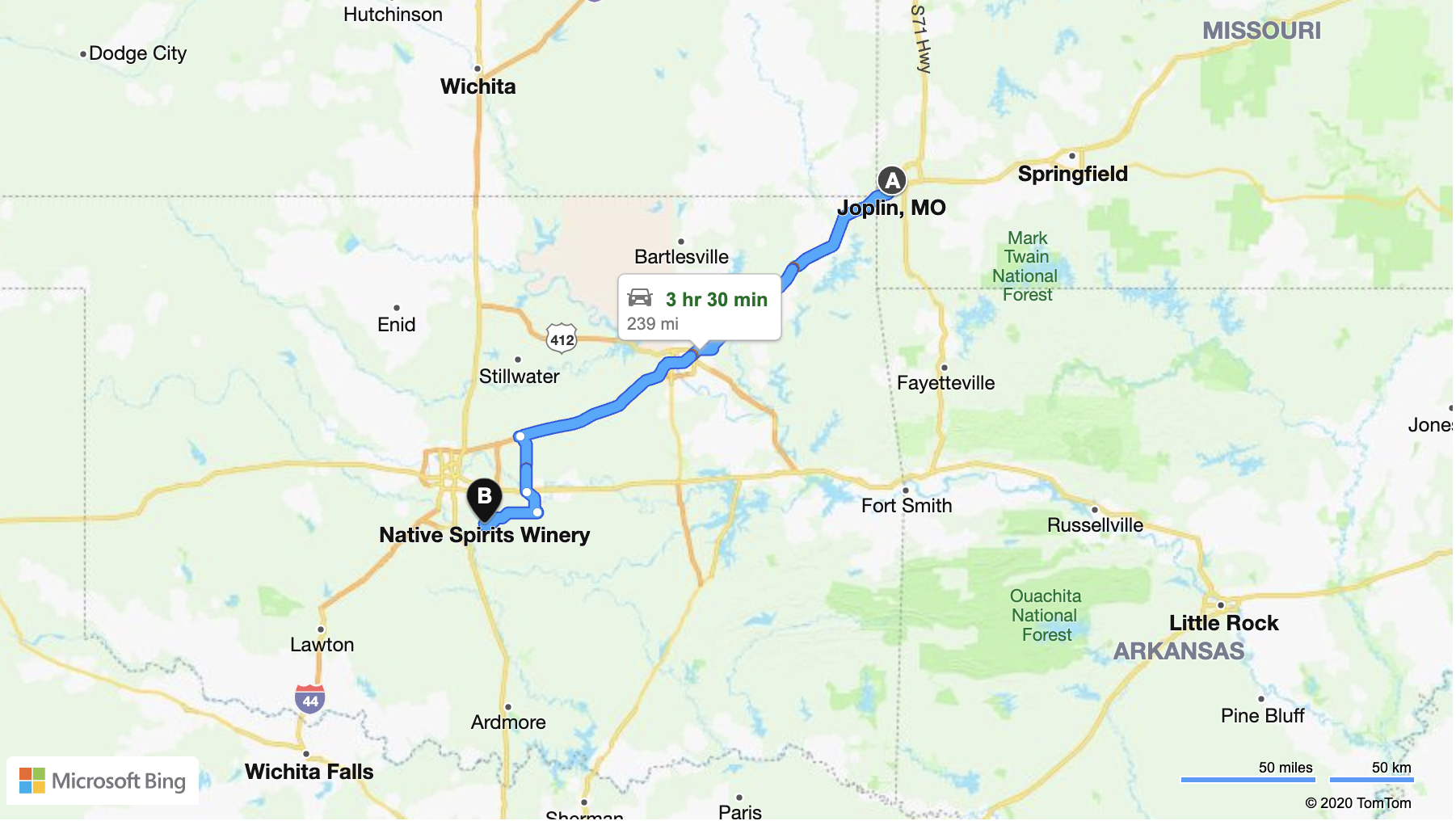 It was December 26th, 2020 and we finally set off on our big adventure. In some future posts I'll fill in a lot of the back story that led to this point but I wanted to get the ball rolling now.
We left Joplin, Missouri in our truck and our RV travel trailer in tow. We're headed for Oklahoma to stay at our first site of our journey; a winery. Ellie had called a few days ago to ensure they'd be accepting and have room for us to stay.
It took me a bit to get back into the saddle of towing the RV after being stationary in Joplin for two months as we visited family and did some upgrades to the RV. I was also using my mirrors to peer at the roof to make sure the solar panels we installed were still sitting tight. All's well.
I installed some tire pressure monitoring sensors (TPMS) on the trailer wheels so we can be alerted if there's ever a concerning increase in temp or dramatic tire deflation and pull over to avoid an accident. Well, shortly into Oklahoma, the sensor starts beeping. Since it's new, I'm not sure what the beep means and decide to take the next immediate exit. It ended up having a toll to get off and another when we got back on.
I pulled into a parking lot to check the sensor and prayed that it looped around the building so I wouldn't have to try to back the RV out of the tight entrance onto a busy roadway. Turns out that the TPMS information unit had just lost connection with one of the wheels. I reconnected it. I used Google Maps satellite view to see if there was a loop that we could fit in behind the building and confirmed we could. We paid the toll and got back on our way.
The tolls in Oklahoma, especially when pulling a double axle trailer, are pricey if you ask me.
We arrived at Native Spirits Winery. Ellie ran in to say hi and find out where we should park. After parking and setting up, we headed inside to chat and support our gracious host. It was neat getting to hear his story and how he got into opening his place up. He had a sweet old dog named Bella that Owen had fun petting.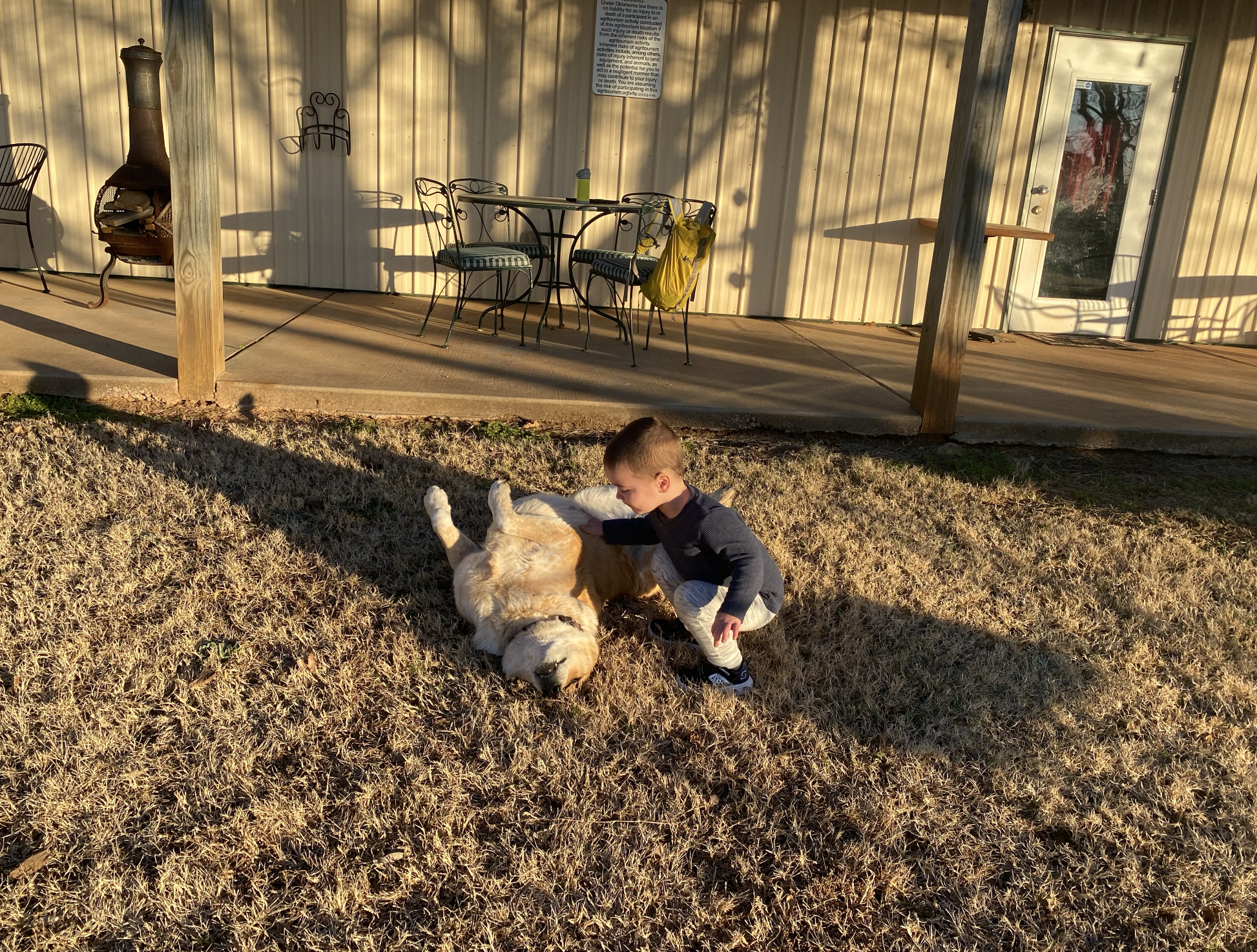 After chatting with the owner and sampling wines, Ellie and I selected a glass of wine each and went out back. Ellie, Owen, and I ran around the back yard by the vines with Owen as Bella watched, prone.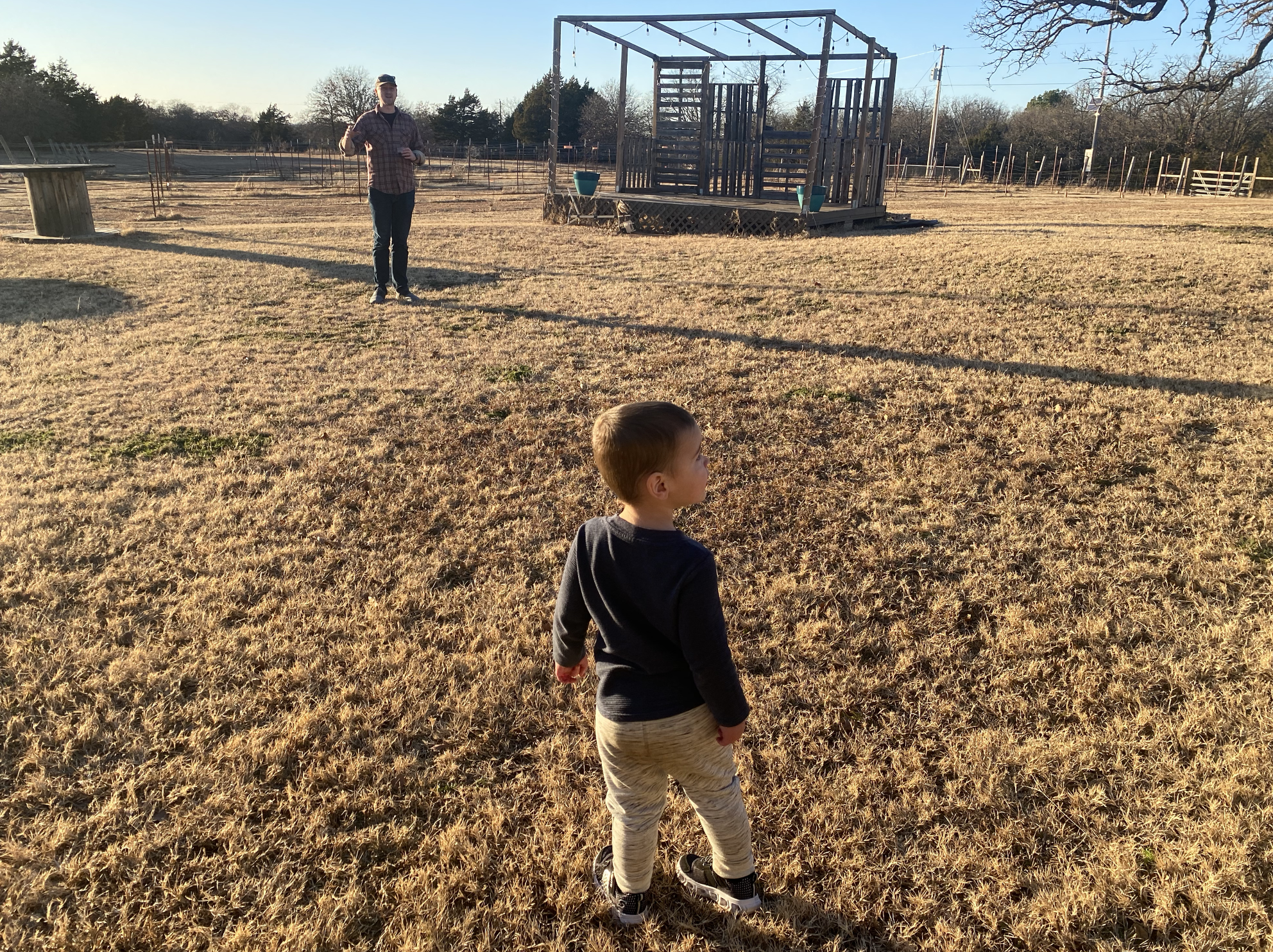 We finished our glass, went inside to purchase a bottle of Ellie's choice and one of mine and closed out to head home to make dinner. It was delicious left-overs of chicken pot pie.
After we put Owen to bed, Ellie and I watched the season finale of Taysha's season of the Bachelorette.
Sleep came early, around 9:15. I had a great night's sleep and Owen did well.
This is awesome!