Written by: Ellie
No lifestyle is all rainbows and butterflies. Even with all the beauty around us, things break, people get sick, routes change, and life happens. But this year has been an incredible year as we jumped into our new lifestyle the day after Christmas. At the start of each year I see posts and conversations about the next year being "their year" or, "better than last year." How can you demand such a thing of the passing of time?
Without knowing it, our "new year" progress started in March 2020.
Like everyone, in March of 2020, our lives were thrown into COVID restrictions. Owen was out of daycare and soon followed heated riots over George Floyd's death in our city of Minneapolis.
We were both balancing full time jobs (lots of Zoom meetings) and a toddler home during work hours.
It seems like a dream now. We both cannot quite piece the timeline together that started the snowball of events. I remember a struggle to balance our responsibilities, butting heads with my husband, enormous guilt and frustration of not putting 100% into anything; my marriage, parenting, or work. The new normal of rioting, stores boarded up, favorite restaurants in ashes, and isolation.
I am not sure who sparked the idea or the reason for the pro/con list, but with all big decisions within our marriage we usually involve a pro/con list. As I completed my pro/con list I thought back to our Mexico resort honeymoon. We met a brother and sister who travel anywhere they want and work remotely. Why not us? I recall writing solicited advice at a wedding, something like, "travel together, you will learn so much about each other, grow closer... and the food is great!"
I was motivated more than ever to change our now normal way of life. Smaller home, remote working dad, stay at home mom, no Mexico resort. Now, in the moment, add in a black tank that you are betting is not "full" as the sensors may detect. We can go another day.... right? Sounds great? It has been!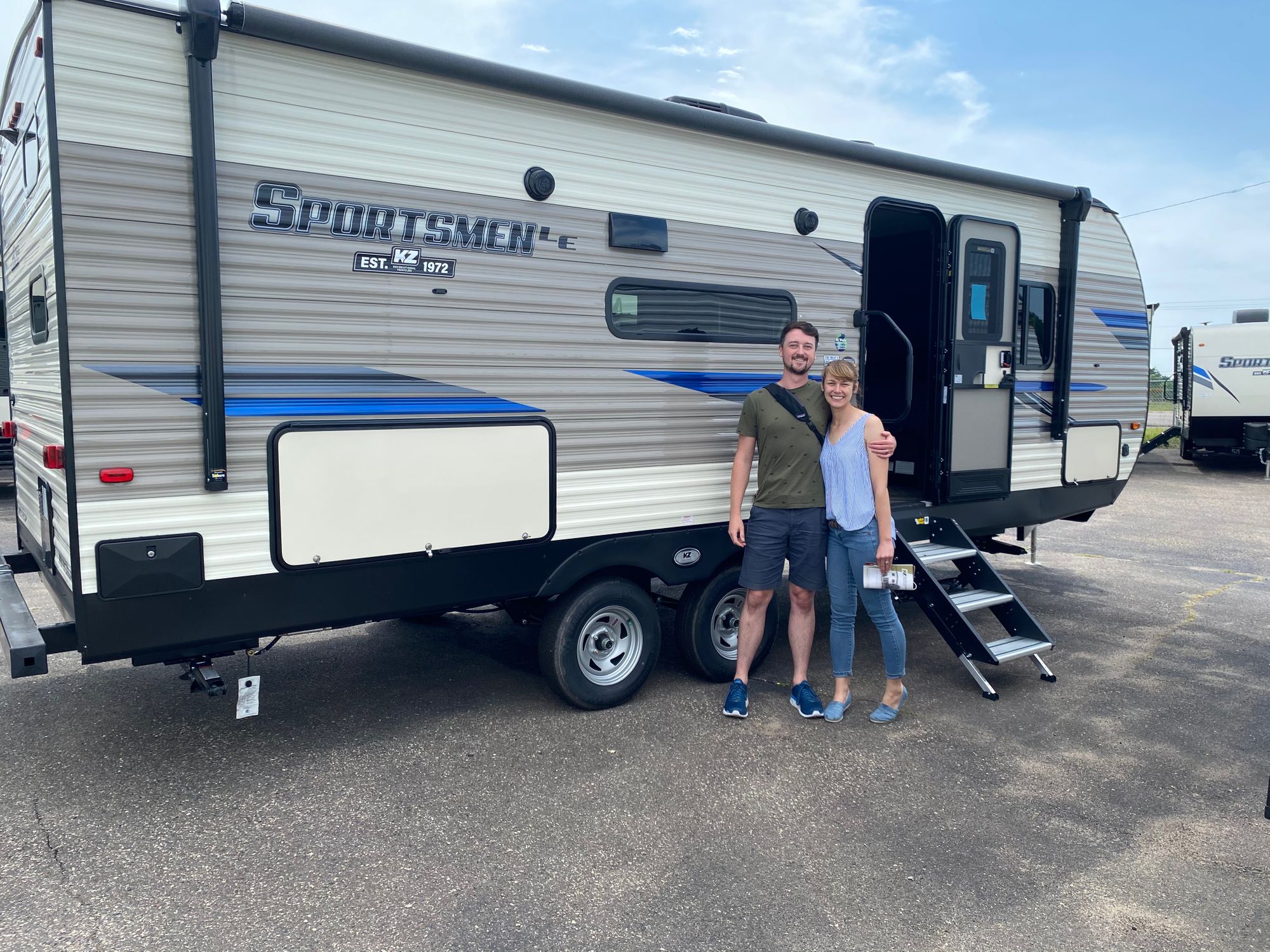 And just like that we reviewed each other's pro/con lists. Aunt Mel came to watch Owen while we went to "just look at travel trailers." We ended up buying one on the spot, the first one we saw, actually. I think you would call that the putting the cart before the horse. We had no vehicle to tow it and what about our house... rent, sell? Our realtor visited and we were on our way to selling the house and almost everything it contained. This propelled us into "go mode."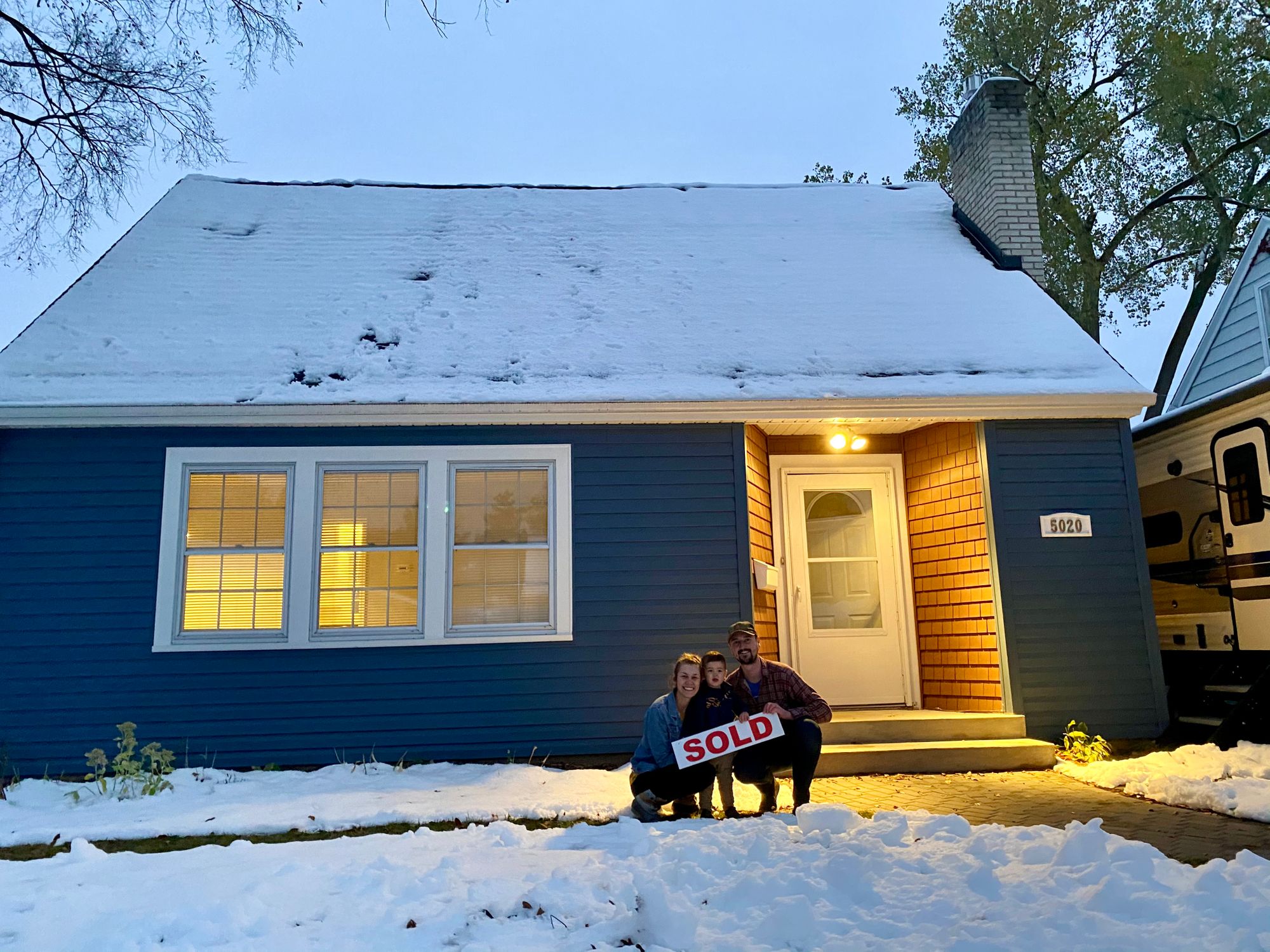 It is a complete blur. Like in the book The Alchemist - divine intervention led us to realize our personal legend.
"when you want something, all the universe conspires in helping you achieve it" - Paulo Coelho
We sold our furniture, most of our belongings, pared down books, clothes, and electronics to fit into our new home on wheels. Our neighbors grew curious over the average of five cars a day that stopped by our house to pick something up off the front porch, money exchanged via cash or app. And just like that our first home of four year was no longer ours. We said tearful goodbyes to neighbors that had become friends. It's hard to leave a home but harder to part with a loving, supportive community.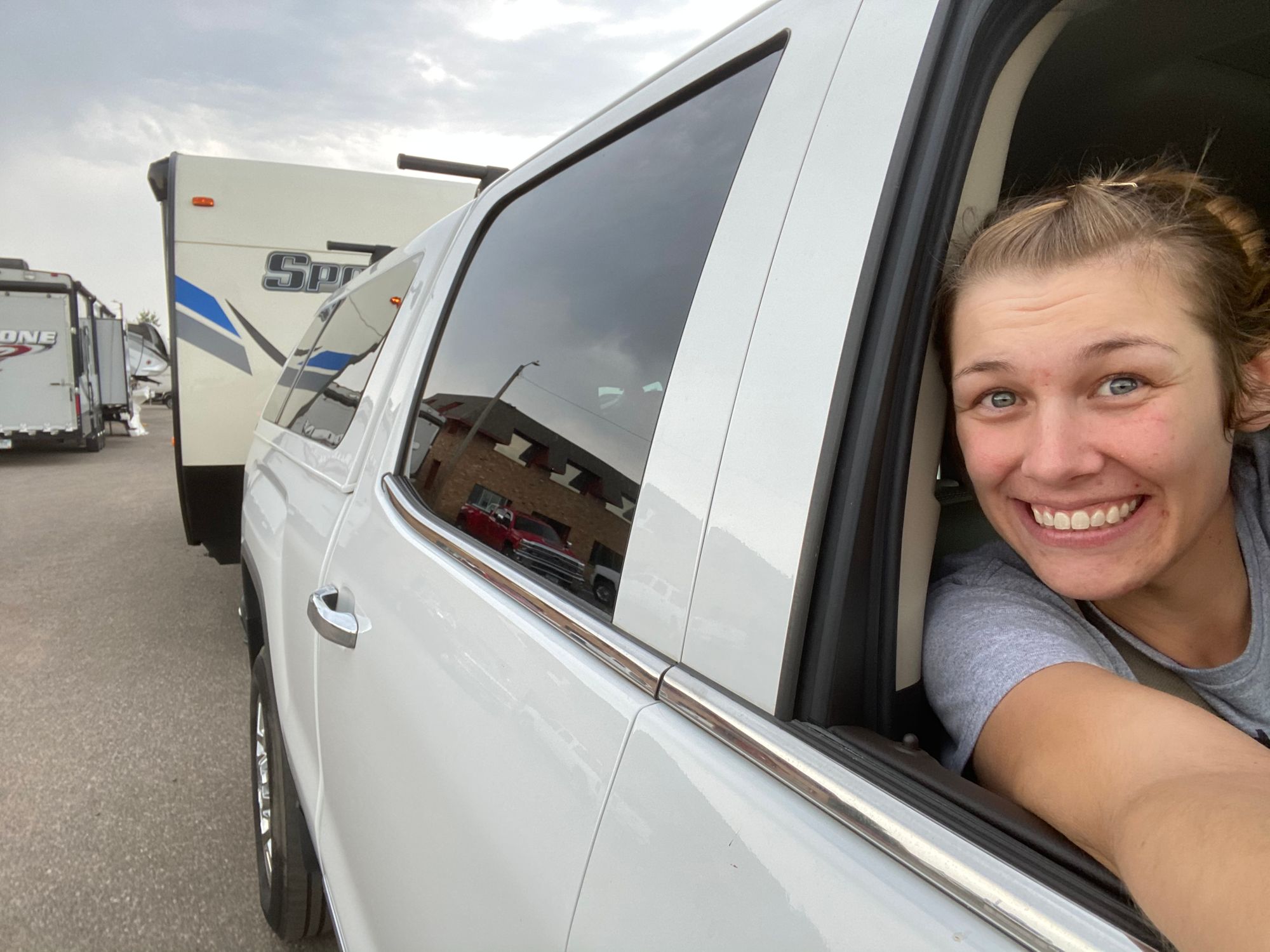 We started setting up the RV for our boondocking lifestyle; finishing up work for me and planning our route that would change dozens of times along the way. Now we leave the comfort of a normal house and all its amenities!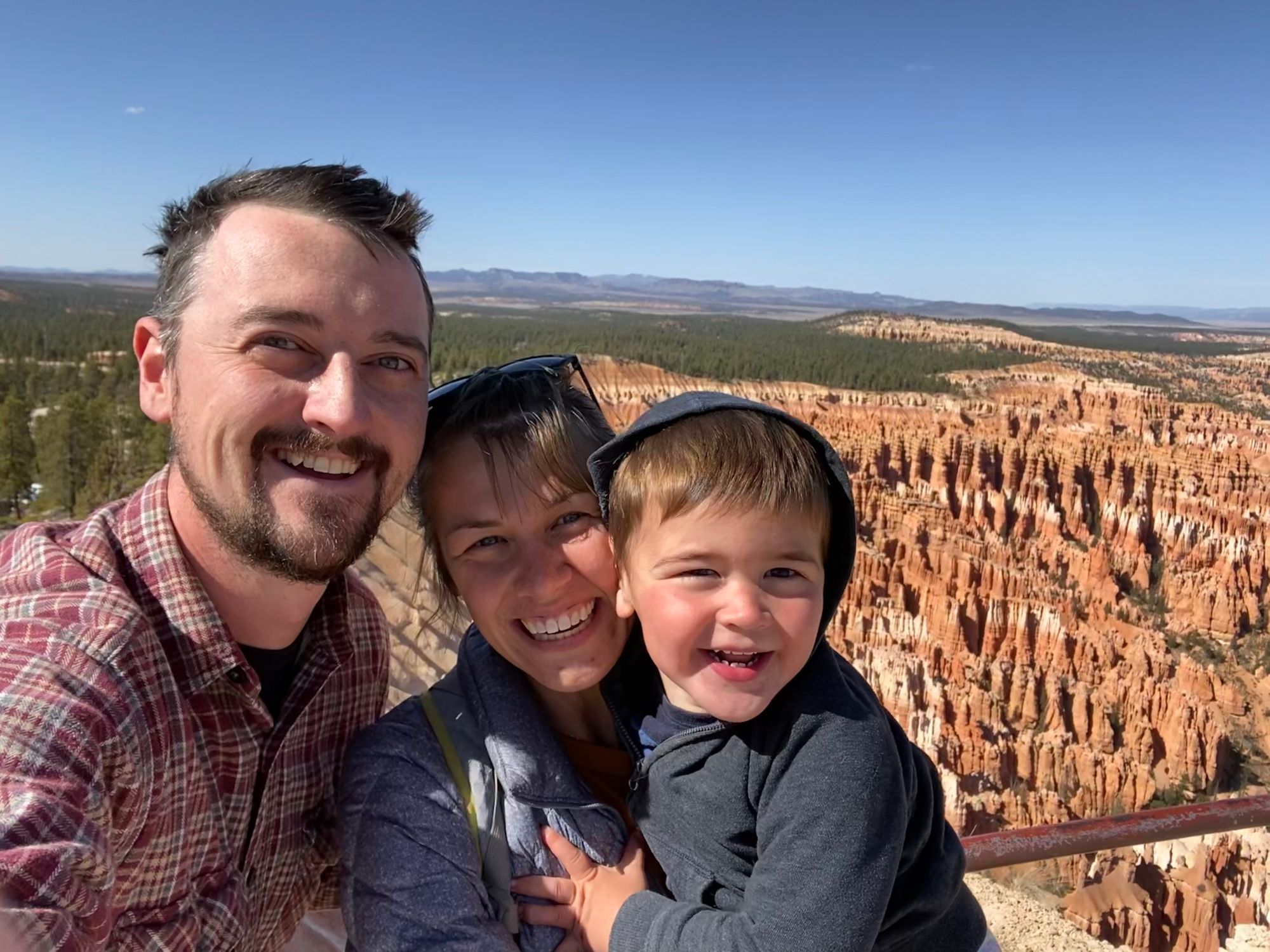 I get landscape tingles. That's the only way I can explain it. The feeling of your eyes taking in the most beautiful landscape. I can feel an instant memory snapshot taken in the moment and the feeling of awe and gratefulness that comes with it. This is my new normal. We set up camp, dive in deeper with a hike down a canyon, through a forest, up a mountain, to a local restaurant, we move campsites and repeat the feeling several times a month. We have only seen a small speck of the United States and it is beautiful.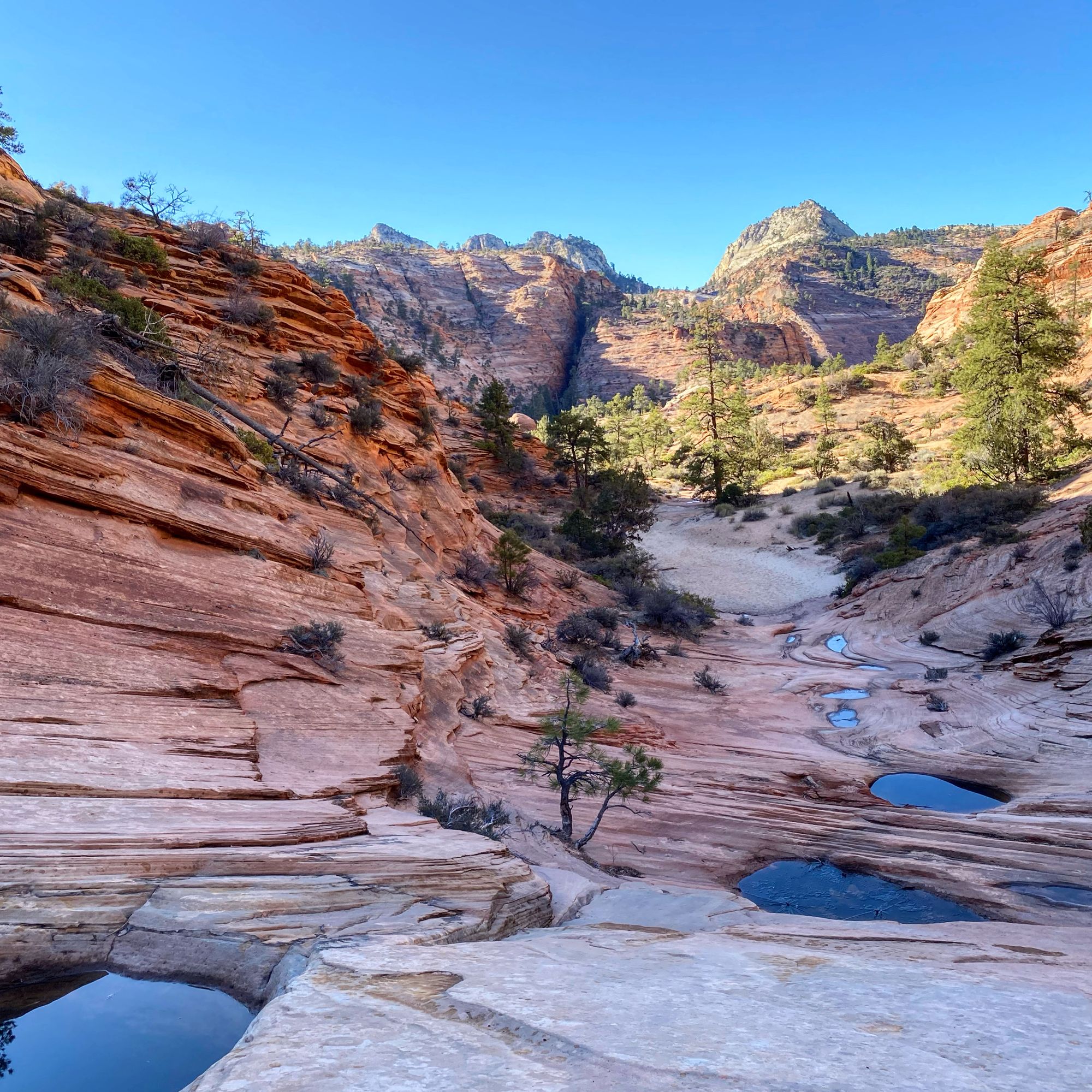 Now to remind you, when we left we had a newly established two year old starting this journey with us!
When pulling Owen into this lifestyle the top questions we got were, "how will you socialize him, will you home school him?" I'd reply, "he is two, we have time." I was not feeling confident in my decision to leave my job, take Owen out of daycare, away from his friends, leave our friends, and our home. We thought the experience, exploration, and the freedom would be an amazing opportunity for him. It has been!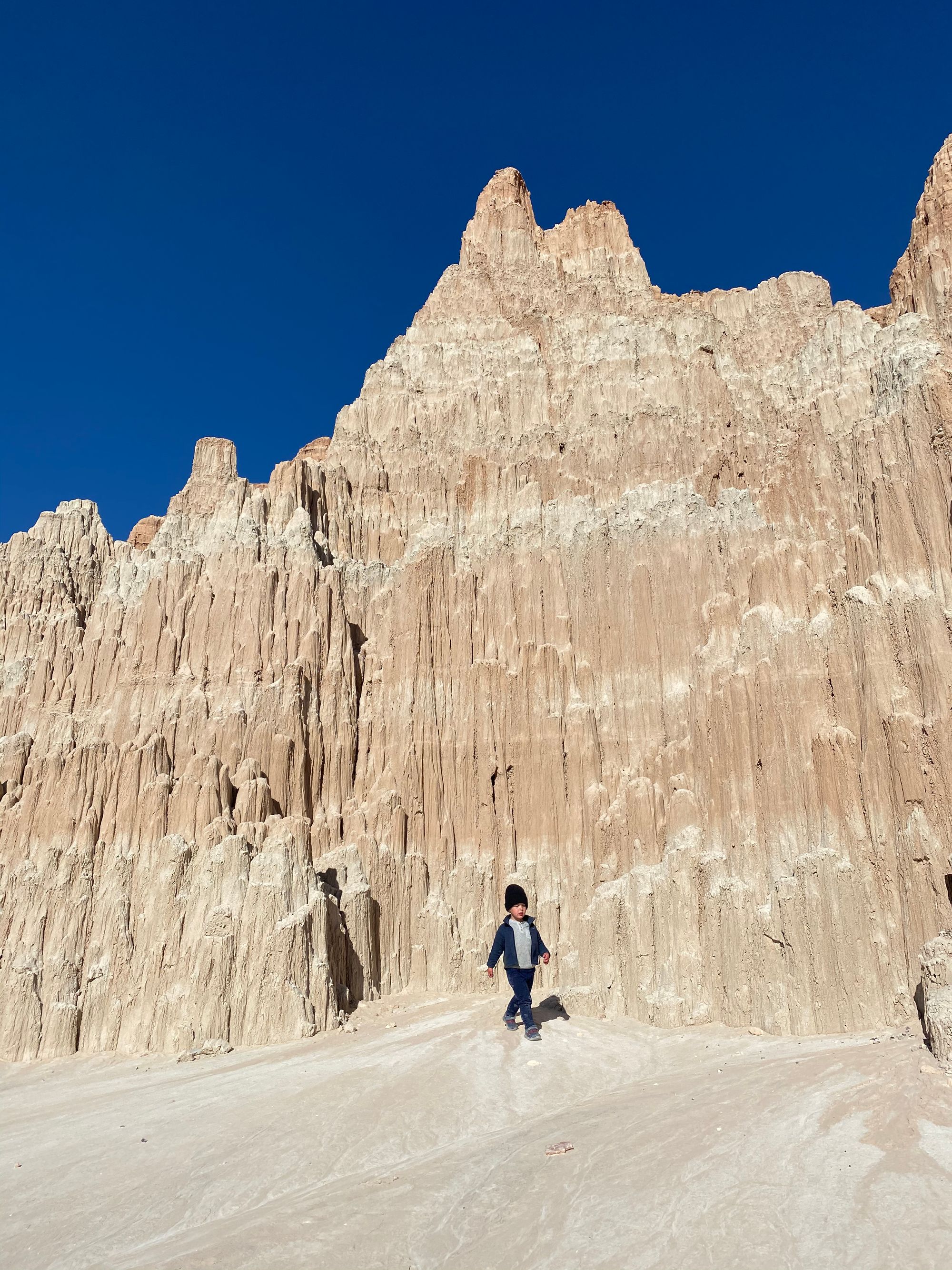 He might not remember our travels but Cooper and I will never forget his excitement seeing wild animals, arriving at a new campsite, exploring unworldly views and seeing his grandparents after a long lapse in time.
The boy is thriving, and is very social! Playground, grocery, restaurants, we provide him the opportunity to be social and he loves walking into this familiar territory. Chatting with everyone, asking questions, making friends on the playground. He pushes Cooper and I out of our social comfort zone, a lot!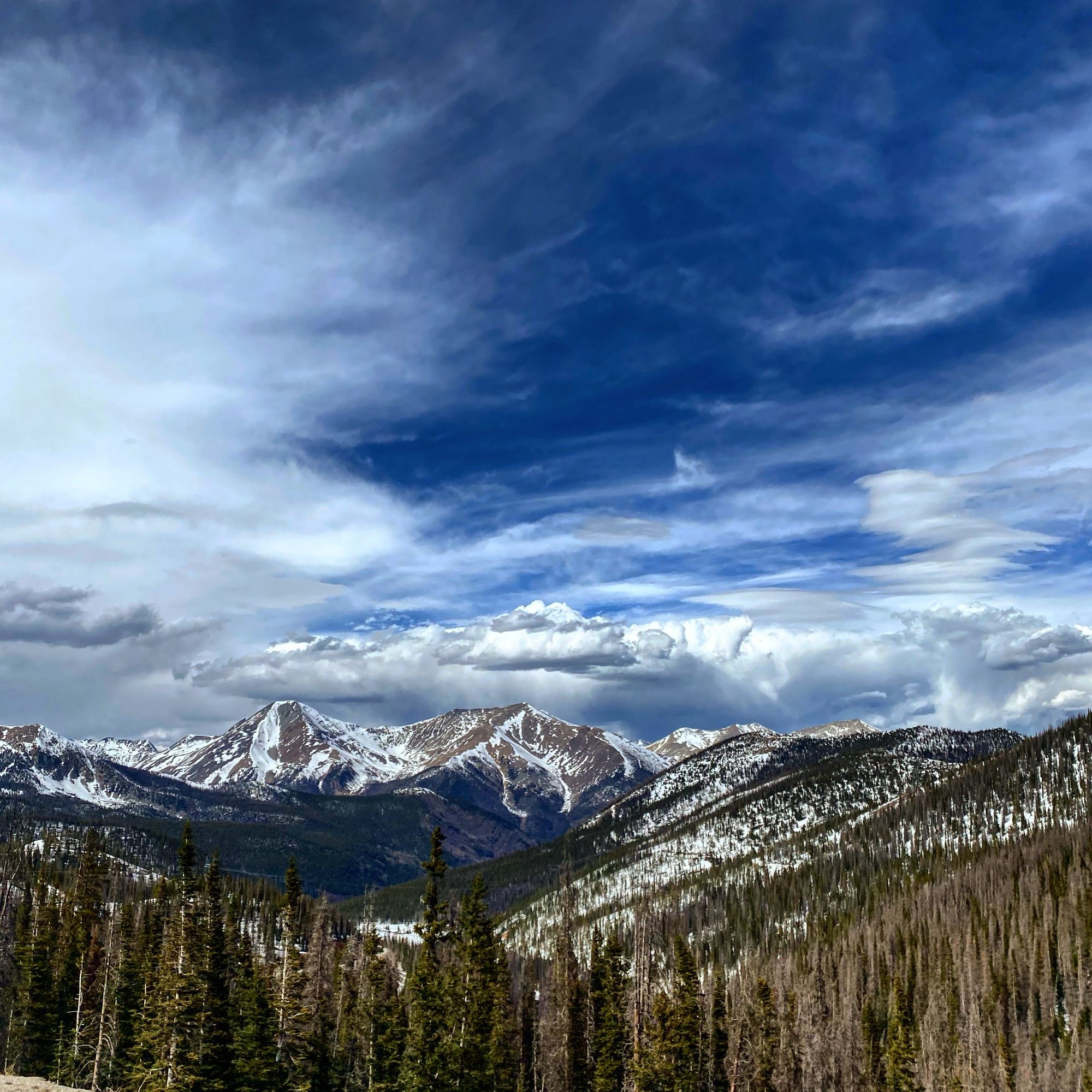 This past year, more than ever, has been challenging and life changing. I am more confident, as a wife, a parent, and most importantly in myself. Going into this journey I acquired a new label, "stay at home mom." I am a patient individual who loves my son, but there is nothing more frustrating than a toddler who is breaking down because there is not a "windshield" in his bed... "don't try to rationalize with him, just okay the feeling," I would repeat in my head. I had fears that I would not like it, but with all jobs, there is an adjustment period. This has been a gift to spend the time together. To see him grow and learn in a new way. To be the teacher. My life feels balanced. I don't have this feeling of "working mom guilt" that for two years I let keep me from enjoying my time with him.
With my over five years at Target HQ I had to set goals each year. Goals to help measure the value I bring to the team and goals to help measure my progress as an individual. This year seemed no different. But I would get away from the corporate format and just pick a few. One I will expand on is documenting our trip.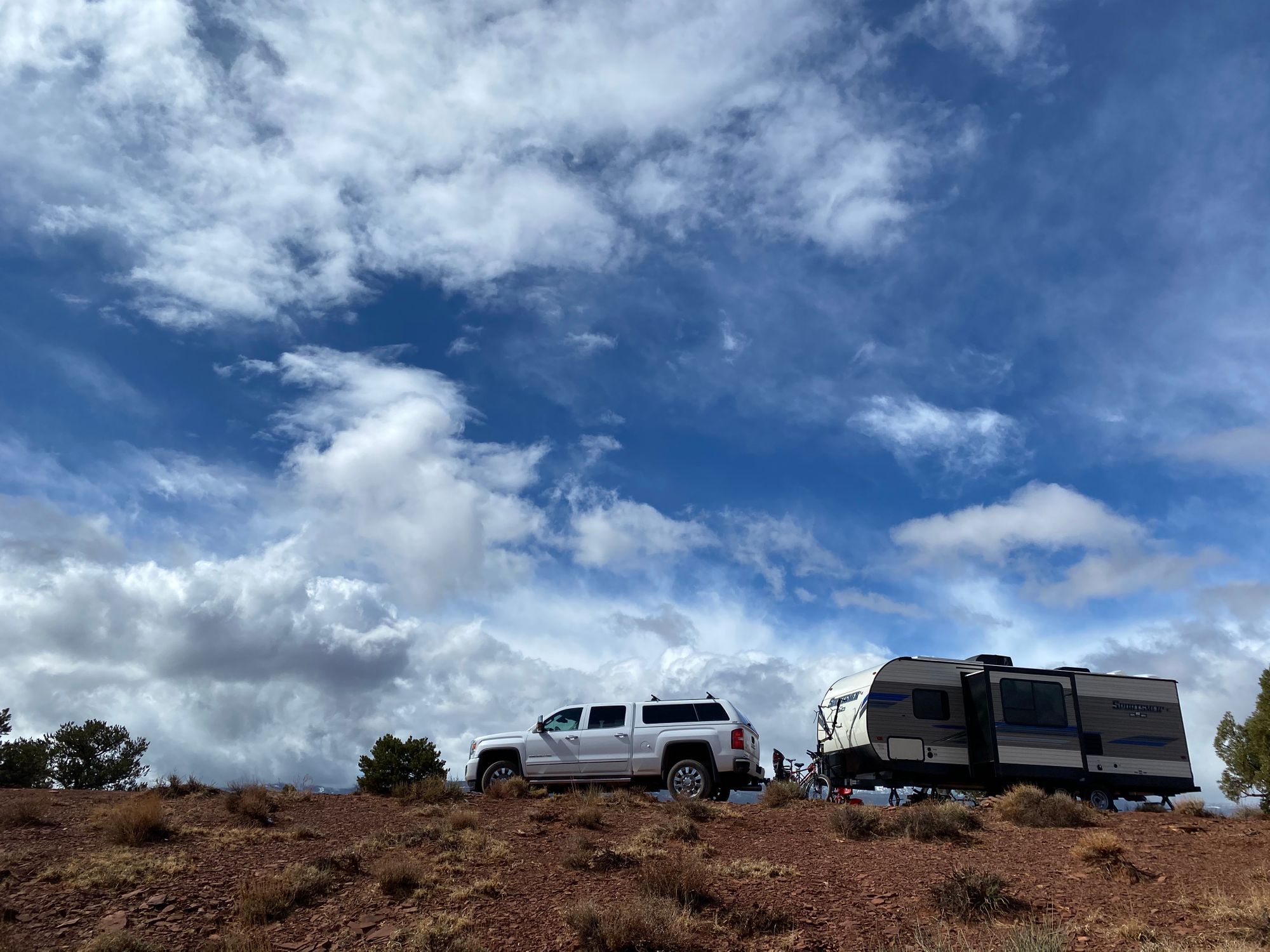 I would post each day to our newly created Instagram account and in the caption I would help document the journey. The photo part is easy, I love taking photos. I like experimenting with angles, shadows, and depth, but adding words to the daily photos have been a challenge for me. I am dyslexic, I don't like to write things down, in fear a word is misspelled, grammatically incorrect, or just leaving off a letter somewhere (it happens a lot "hell[o]"). I have a hard time getting thoughts out of my head in a way that is comprehensive to others. I was great at pulling an email together with just the facts regarding the FTC laws, CPSC requirements, and providing clear evidence to help a merchant or buyer make the right decision. My emails held little emotion, just facts and evidence predicting loss of sales due to customer experience. Easy! Facts not feelings.
Since I set that goal to post everyday, my challenge evolved into telling a story. A story that would show emotion and add more depth to the photo.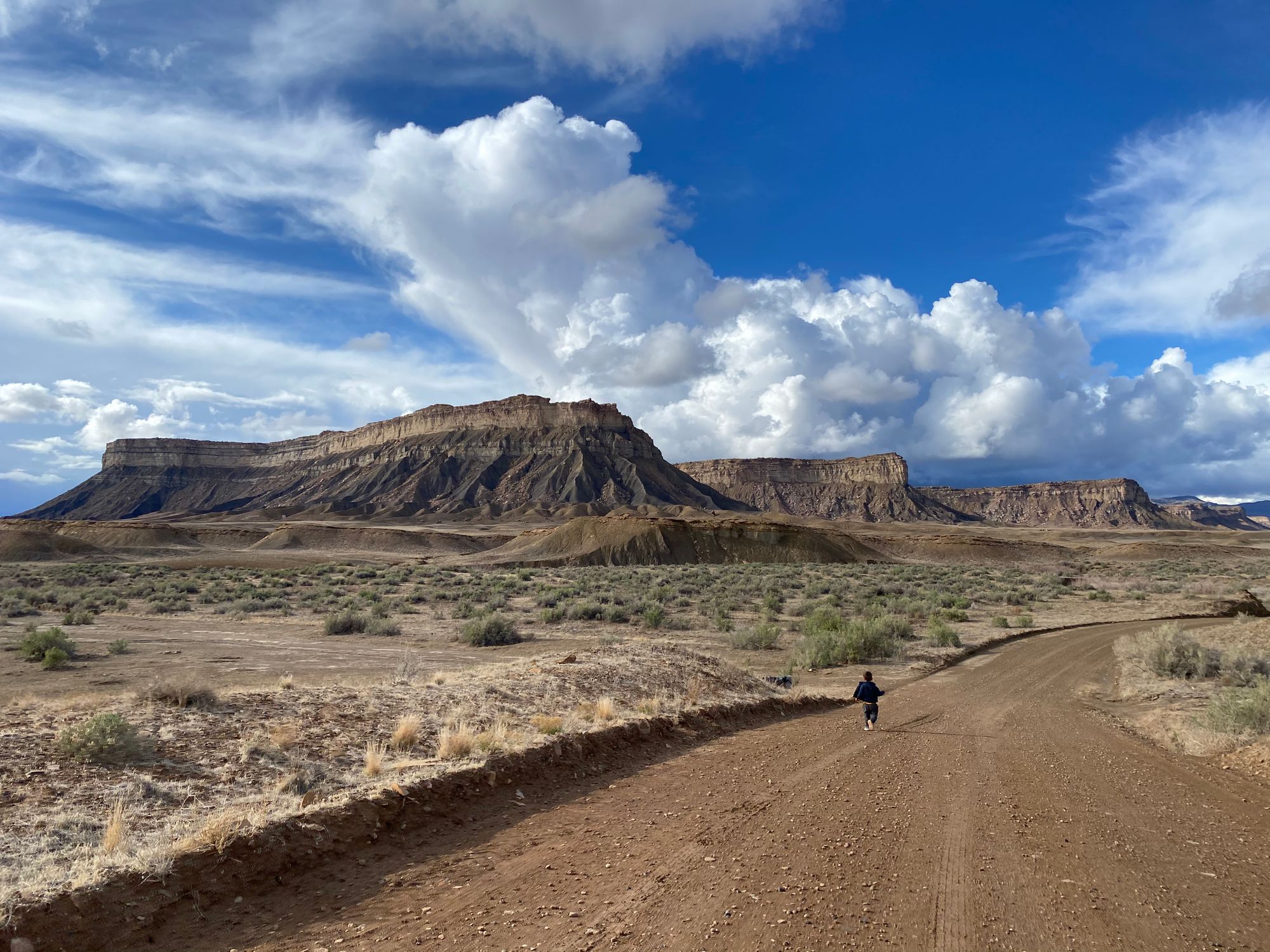 By March 2021, I became excited to share my next post not just because of the photo but the short stories into our new life. I felt creative again through an outlet that tortured me for years and years.
Putting my family on Instagram so the public eye could follow, if they wish... definitely outside my comfort zone, and our wish as parents was to keep our kid private on social media. But he was a part of the moments, and his excitement in the photos is heartwarming. I let go and found a balance. The beautiful places, the experiences, the challenges, and the family time, add the emotion to my words and give life to my sentences. Owen did not need to be the focus as maybe I thought people wanted, but he plays a part in our experiences.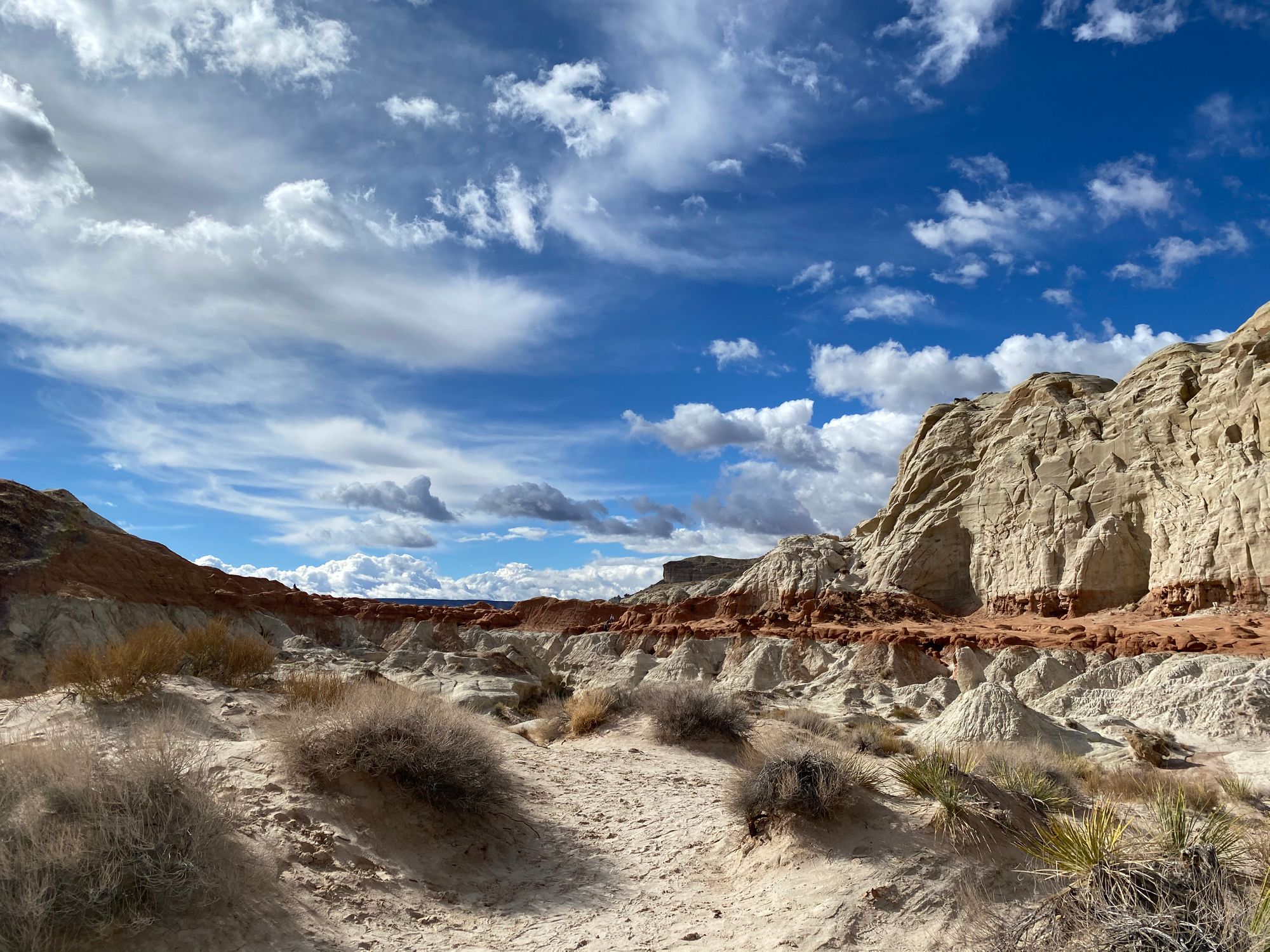 My supportive husband has a degree in communication. He was a spelling bee champ! Talk about opposites attract. Or we balance out each other's strengths and weaknesses. I have grown in my spelling, grammar, and storytelling. I am proud of who I am. While I always throw away the phrase, "practice makes perfect," I think, "repetition makes improvements," is a better description. I have loved this year for my family and for myself. I am better because of the risks and the experiences. I grew where I was sure I was stunted. I hope Cooper and Owen find an anchor, awe, or accomplishment to this year. Mine has truly been being more secure in me, as a person, wife, and mother.
My weaknesses feel freed and my strengths stacked high. Now it's my responsibility to remember I am in control of this year. I will pull one last quote from The Alchemist, my favorite book. "People are capable, at any time in their lives, of doing what they dream of." I can choose to alter my life. If I dig up the courage and make a big decision that sends it spinning in a direction of change. Change is hard, drastic change is harder, but the progress it provides is truly moving.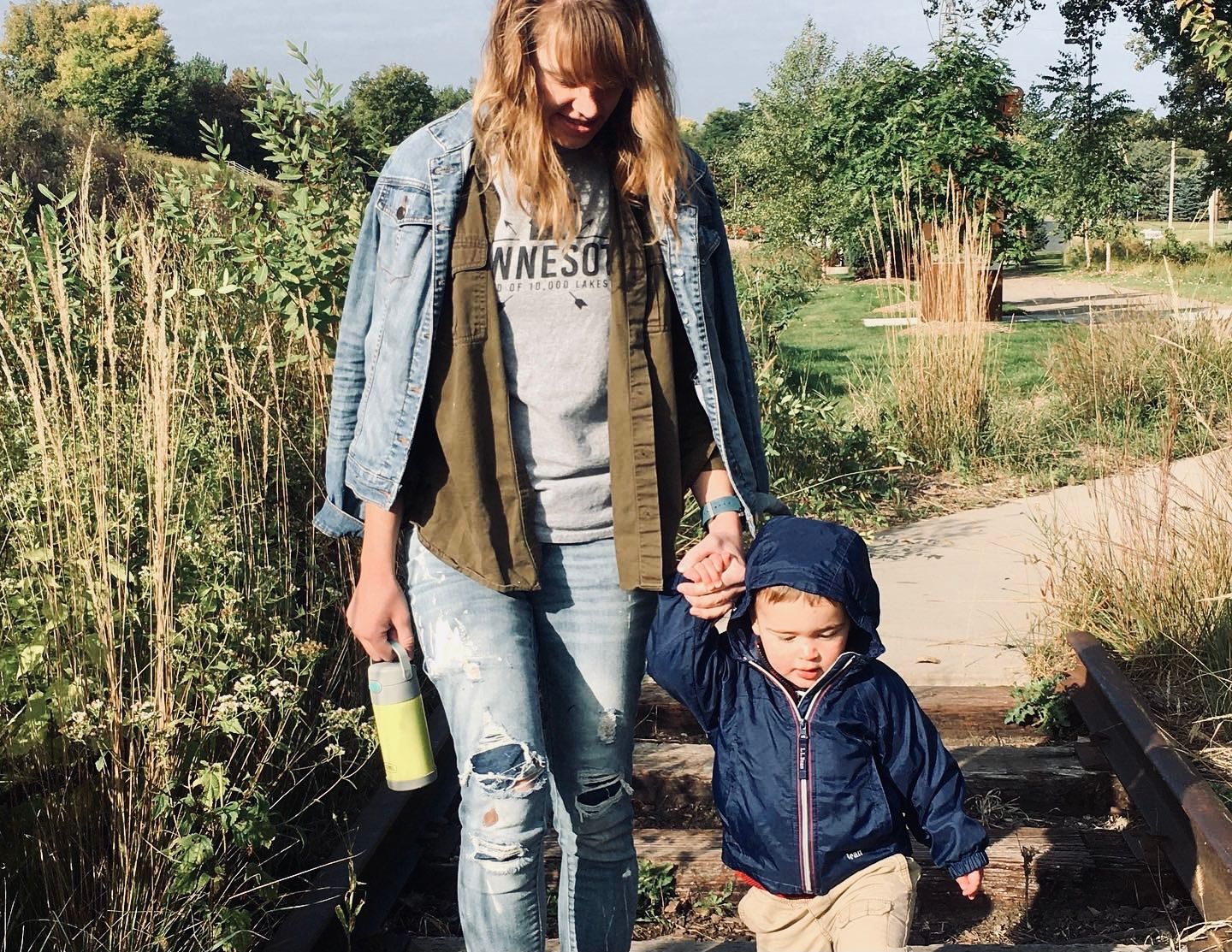 All this to say, change has been amazing for our family. Start the change now. Make a pro/con list. Write down your fears and jump in the direction of change. Don't let the passing of time, a new year, dictate when you can make changes.
Thanks for the space to display not only my photos, but now in this very proud moment, with all the emotion of this past year reflecting back, my words.
– Ellie