Exploring Superior, Arizona and Driving to Our First National Park
The last few campsites, including this one, were picked to keep us further south in Arizona to avoid the cooler temperatures and snow up north. We had an easy drive to this site and came across some beautiful views east of Phoenix, Arizona.
We were just south of Superior, Arizona on Arnett Road in the rocky desert, about 15 minutes from Picketpost Mountain. We stayed for a week and it was alright. The campsites were littered with so much glass and a vehicle would drive around almost every night after dark blasting music. The views were fantastic though!
Ellie and Owen explored the local playgrounds a bit while I worked away in the RV. We had decent views of some mountains around us.
We grabbed dinner one evening in town at a really cool bar called Silver King Smokehouse and Saloon. Their BBQ pulled pork sandwich was one of the best I've had. The staff were super friendly too. I'd love to go back. We thought the downtown street in Superior has some awesome potential to be a getaway spot for people in Phoenix and other areas. The town was established, and still exists, as a mining town. There is even a mining operation up on the cliffs towering over the town today (we accidentally happened upon its gate when we went exploring one day).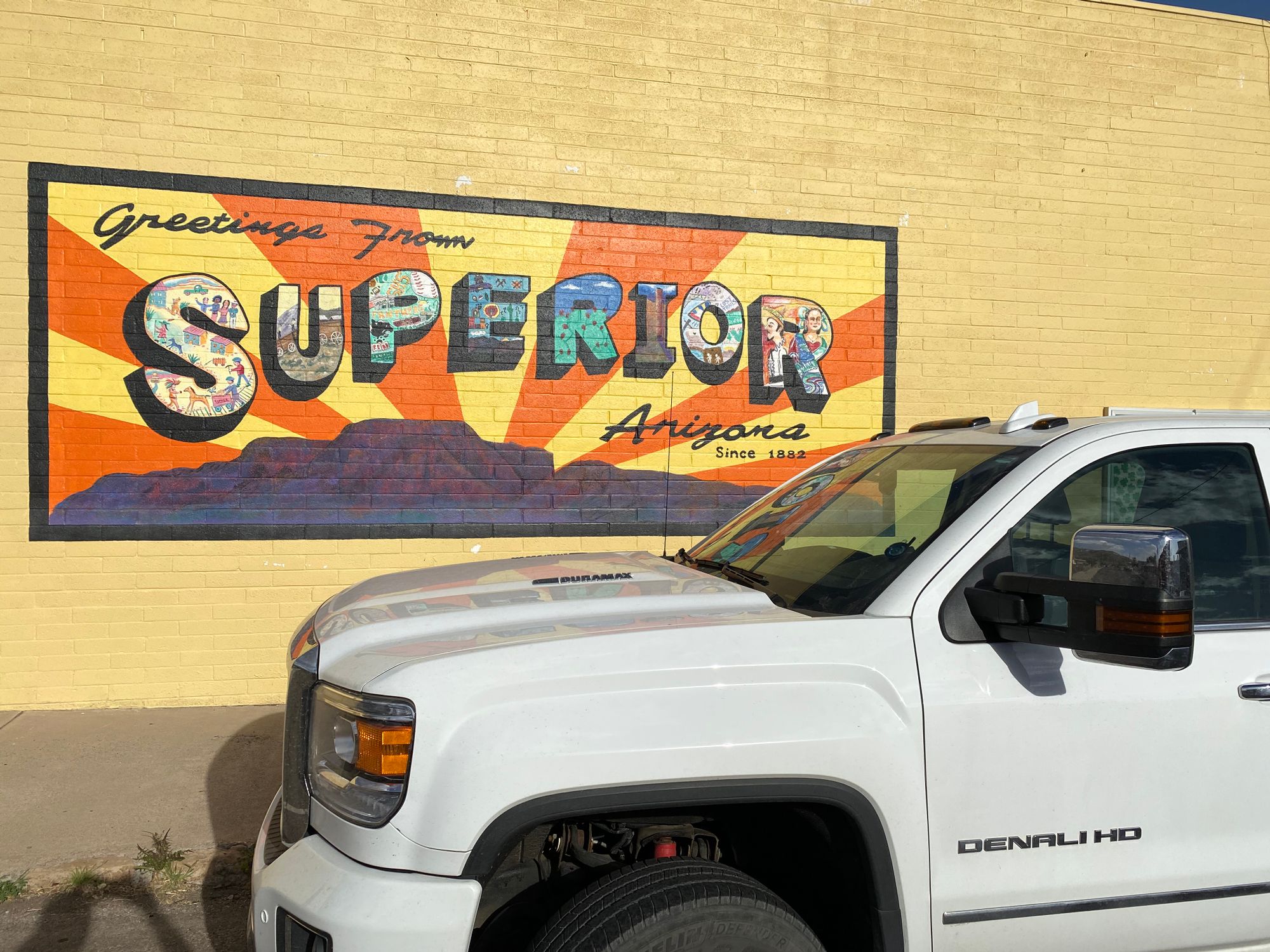 We adventured to Picketpost Mountain twice to hit the trails for some outdoor therapy. The first time we ended up seeing a lot of horses in the parking lot and along the trail. The riders stopped and were conversational and friendly with Owen and thought his full brimmed hat was pretty cool. Owen was ecstatic to see the horses up close and talk to real cowboys and cowgirls. He had an awesome time hiking on the trails.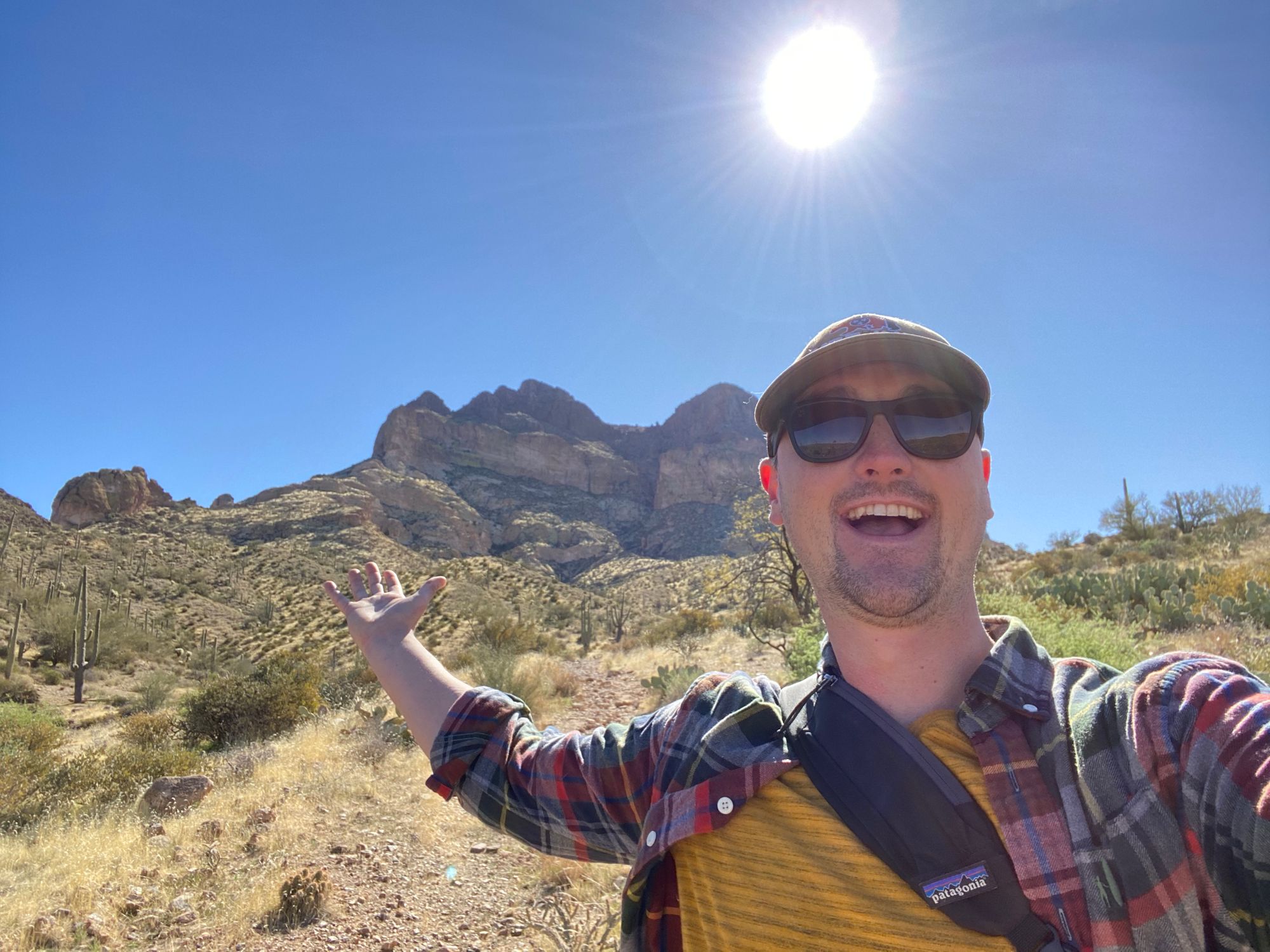 Our second time out to the mountain we decided to start heading up it. We didn't get nearly as far up this one as we did on Saddle Mountain near Tonopah, Arizona but we needed to head back; though I can't remember why.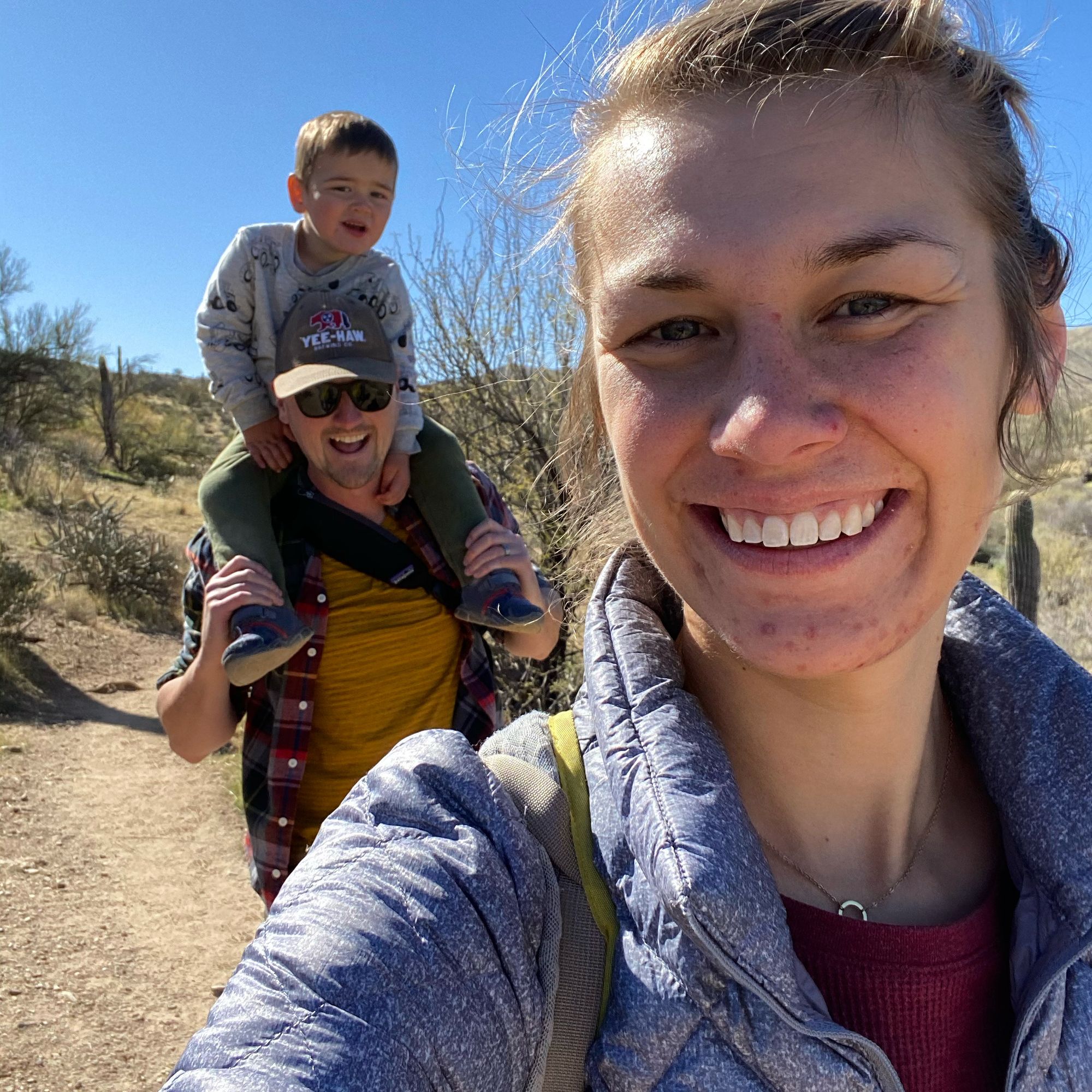 Friday after work, we packed up and hit Highway 60, northeast, on our way to the Petrified Forest National Park for a late arrival. We weren't quite sure what to expect on the drive as it went up and over some mountainous areas that had recently experienced some heavy snow. The roads were clear but some snowy patches could be seen in various spots off the road along the way.
We arrived just north of Seneca, Arizona on Highway 60 to a brake check area. I pulled off to take a quick stretch and check our brakes. I got out, and not quite sure what to do, just walked around the entire truck and trailer and got back in. Ellie asked if the brakes looked all good? I chuckled and said, "I have no idea, I just walked around the rig." I put it into drive and we began our descent toward the Salt River.
The twisty turny road had an appropriate 25 mph speed limit. The sun had already set so we didn't get very good views into the canyon we were traversing. What we did see though, looked so awesome.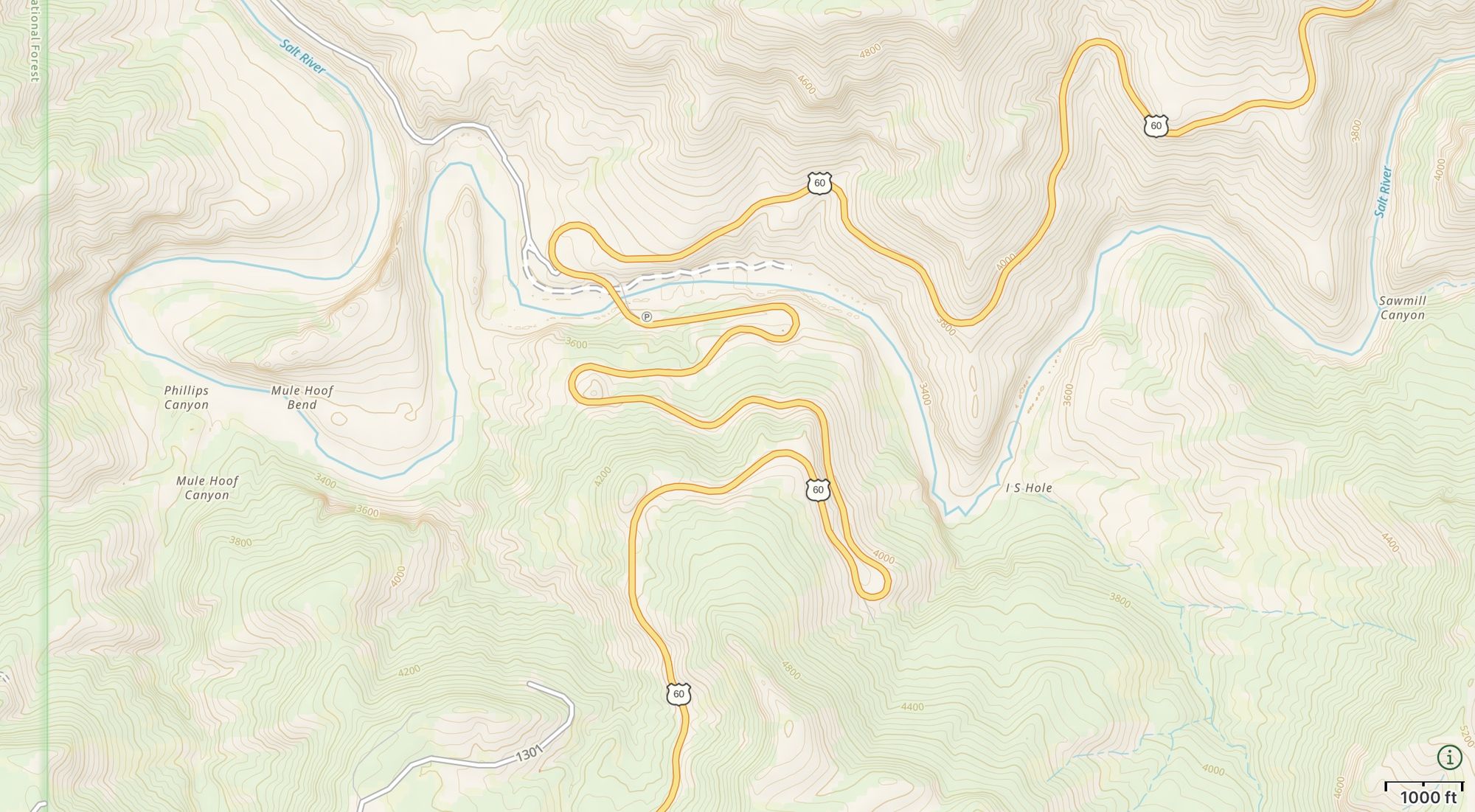 I was loving it but stayed laser focused on the road since it was quite crazy and it was dark. Meanwhile, Ellie was in the passenger seat, worried, at a level that was new to me, for some reason. She's been just fine with any crazy roads we've been on since, must've just needed a break in period and this was it.
The climb out was just as curvy and slow going. We got through without incident and kept on cruising. We arrived in Show Low, Arizona, got some diesel and kept on.
We arrived well after dark to the free dry camping spot at the south entrance of the Petrified Forest National Park. Finding the exact area where the free camping was difficult in the dark. I didn't want to be that guy who comes in late with the loud truck and bright lights circling the area looking for our place so I parked it, turned it off, and got out with my bright flashlight that I'm in love with.
I selectively shined it around as to not light up any parked campers and eventually found the spots for us. We drove over and parked and gently woke up sleeping Owen. I got our trailer set up outside and unhitched, while Ellie took him inside to prep for bed.
We woke the next morning and entered our first National Park of this new adventure!