Our time in Phoenix with family was fantastic. My mom even flew out to spend some time. We hiked up a small mountain in the middle of Little Butte Loop in Phoenix, tried some excellent local food - you gotta try Cornish Pasty Co, they have something everyone will love. Owen enjoyed some playgrounds and spending time with my cousin's kid around the same age.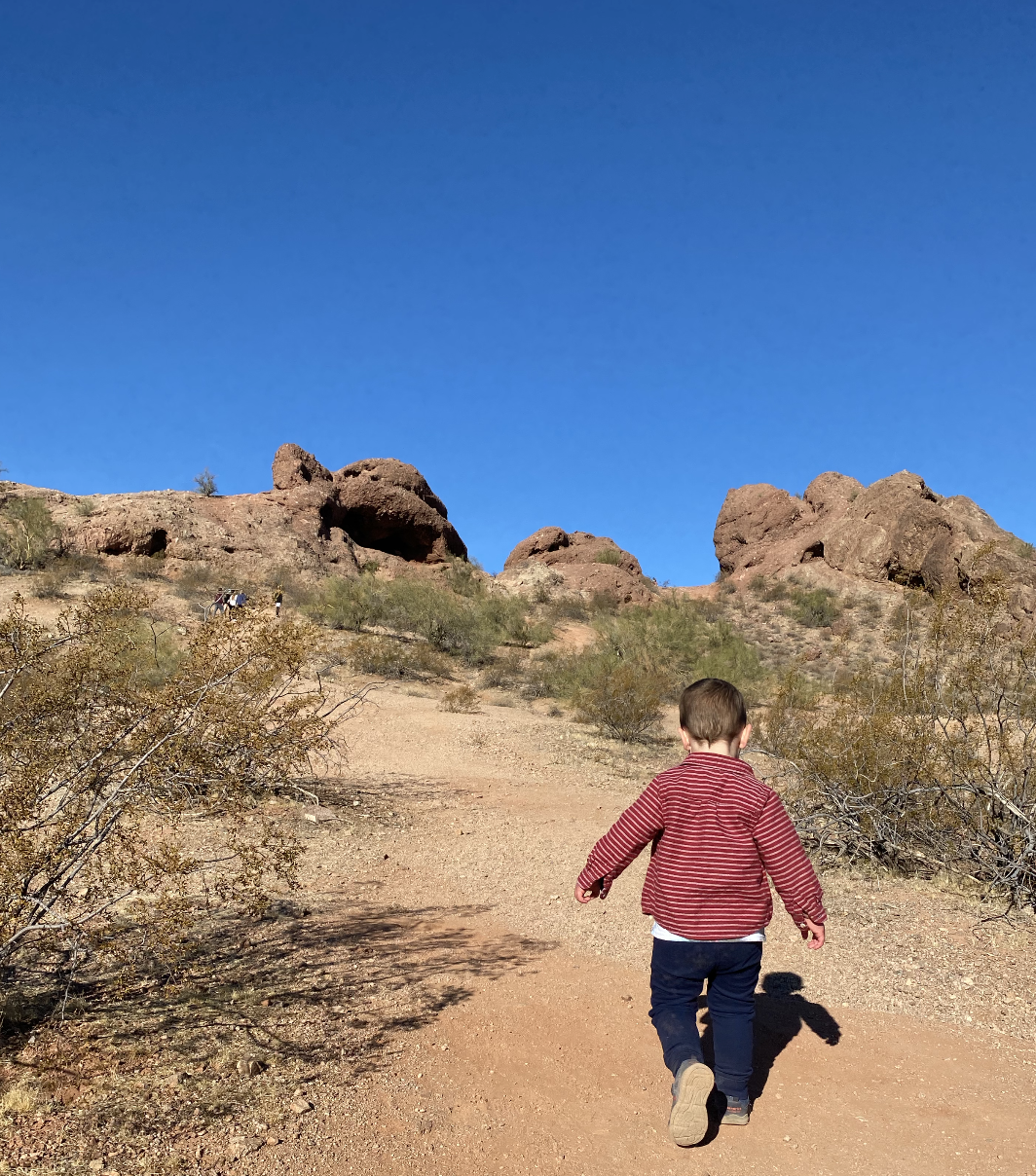 While there, I borrowed my cousin's ladder and checked RV roof. I wanted to see how the solar panels and wiring was holding up and how the DICOR seals we applied were doing - all good.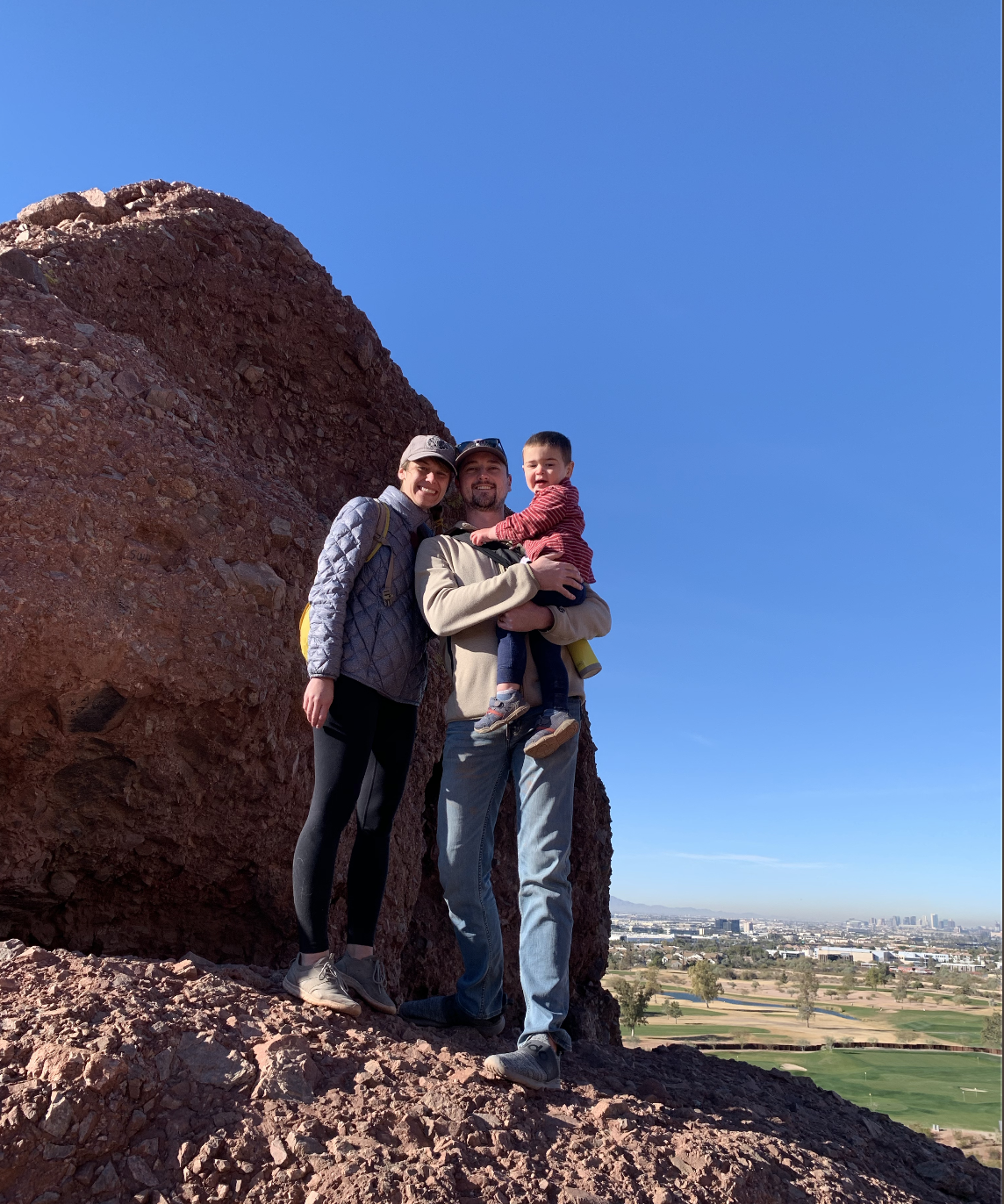 There's a fun train park out there that we visited with the kids. Upon our arrival, Owen was excited for the train ride. When it actually came time to go get on it though, was another story. He had great hesitation and protest but I was able to calm him and let him know he could do it. He ended up climbing aboard and sat between Ellie and me. He ended up really enjoying it but held on tight the whole time.
Next up, it was time for the carousel. He was all about it. He stood patiently in line, waiting for the prior ride to stop. Once it was his turn, I carried him up and sat him on a horse. He liked it for about a second before latching on to me and saying he wanted to get off. I tried convincing him he could do it and that it would be fun but this was one I couldn't do. He held on tight and ended up just clinging tight to me in my arms as the ride went around and around. I was able to get him to warm up a bit during that though. Every time we went around and he could see his Lala (my mom) and mom, he would yell, "Hi!" He ended up enjoying the ride, just not the way you'd expect someone to. I think if he were presented an opportunity to try it again, he may be more open to the idea now that he's experienced it.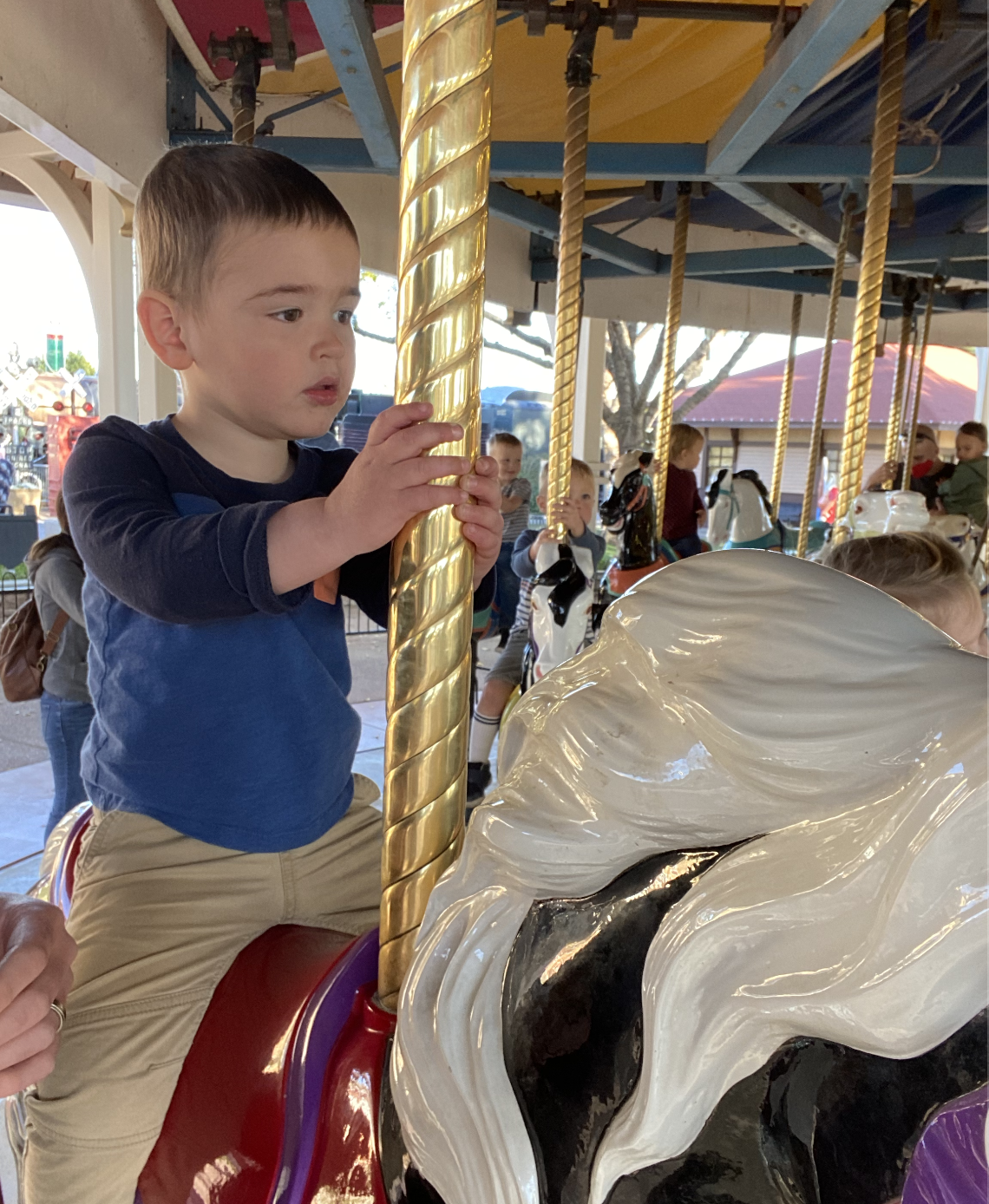 After the carousel, we trotted about before heading toward the large playground. There were about three different ones to play on in a single area and he made sure to visit all of them. Dinner time was drawing near and with two two-year-olds, you better make sure you're getting that on time. So my cousin and I headed out to pick up pizza and meet the rest of the crew back at his place.
After dinner, it was time to put the kids to bed. Once down, most of the adults got together for drinks, table games, and hanging out. We chatted, we played Codenames, fun game, I'd recommend getting it.
Overall, Ellie and I had fun times catching up with my cousin and his wife, exploring the area, and having a place out of the RV to stay for a while. We're very thankful they had us nearby for two full work weeks.
I started work after the new year. The year has already started off at a sprint. Working to launch multiple marketing campaigns, planning the digital strategies and direction for the year, assembling a presentation and presenting it to the sales team about our digital marketing plans. The presentation went phenomenally. The momentum this company and our marketing team has right now is tremendous. I'm so excited at the challenges and opportunities we have and how we've grown as a team. BTW, we're hiring. After the two weeks in Phoenix, we were itching to get out and about again.
I had completely forgotten that we got Martin Luther King Jr. Day off this year so finding that out on the Thursday before was a pleasant surprise.
We left that Saturday for Red Rocks, AZ.