Woke in: NM - San Lorenzo Canyon
Stayed at: NM - Cattlemen Trail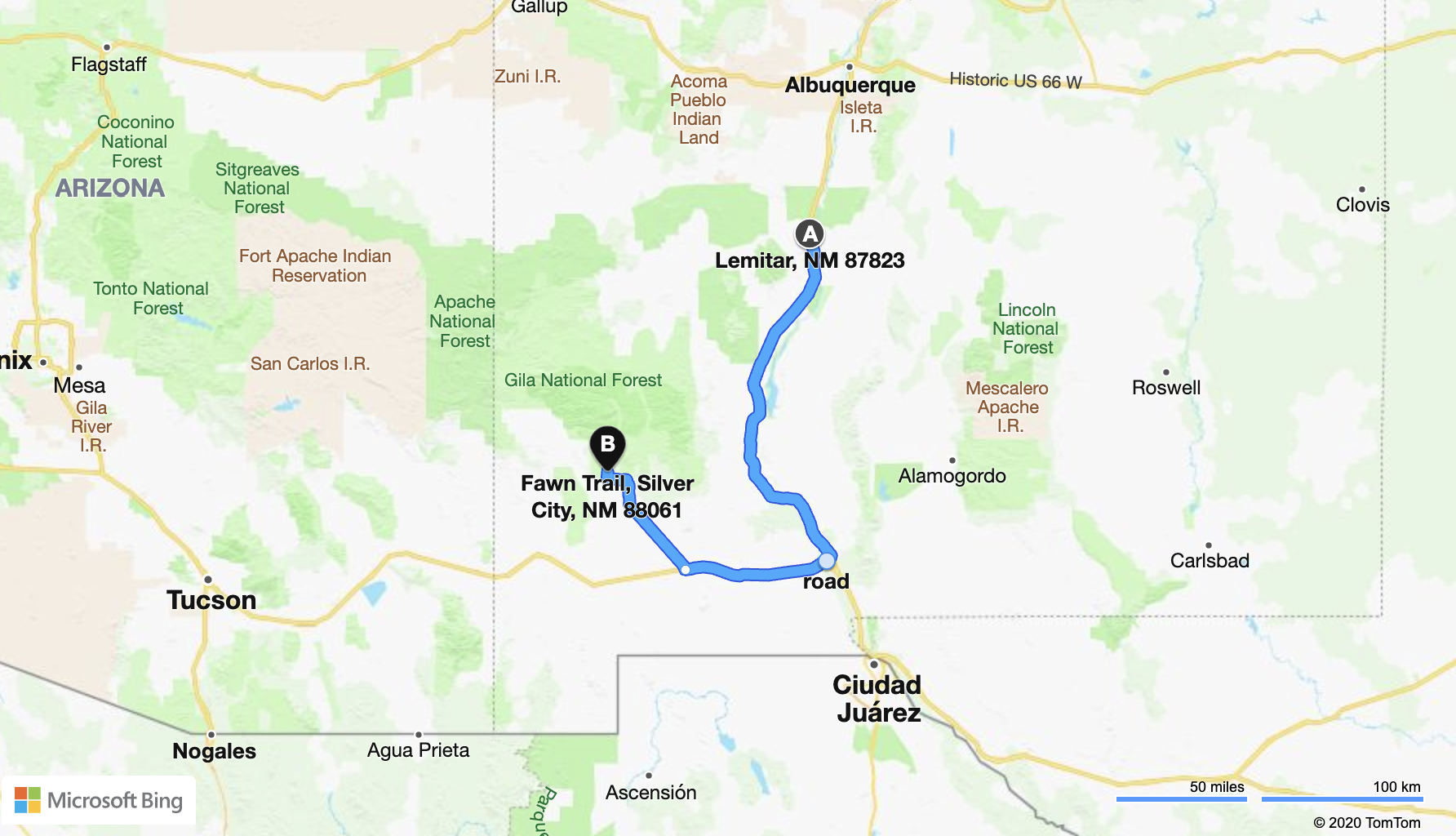 We packed up, re-hitched, and set out back into civilization. I really love being out there man.
The drive out was fun and just as gorgeous as on the way in. Owen even got to see it this time.
"MOM! DAD! Mountains! Look!"
The up and down hill portion went even smoother than when we came in. We left the BLM area and headed back to the gas station we grabbed water from the previous day.
You see, during our canyon visit, we didn't have any cell service so we weren't able to make plans or research our next stay. We've been changing course a few times on our journey for varying reasons. This time, we wanted to head further south than originally planned so we could have some warmer temperatures. It's more fun that way for daytime outside play and reduces our propane consumption through less heating at night.
We've been keeping it warm in here overnight because Owen hasn't quite yet grasped the skill of covering himself at night if he squirms out from under his blankets.
We picked our next site, picked a free spot to dump our tanks along the way, filled up on diesel and hit the road.
The day presented mountains, valleys, canyons and open plains.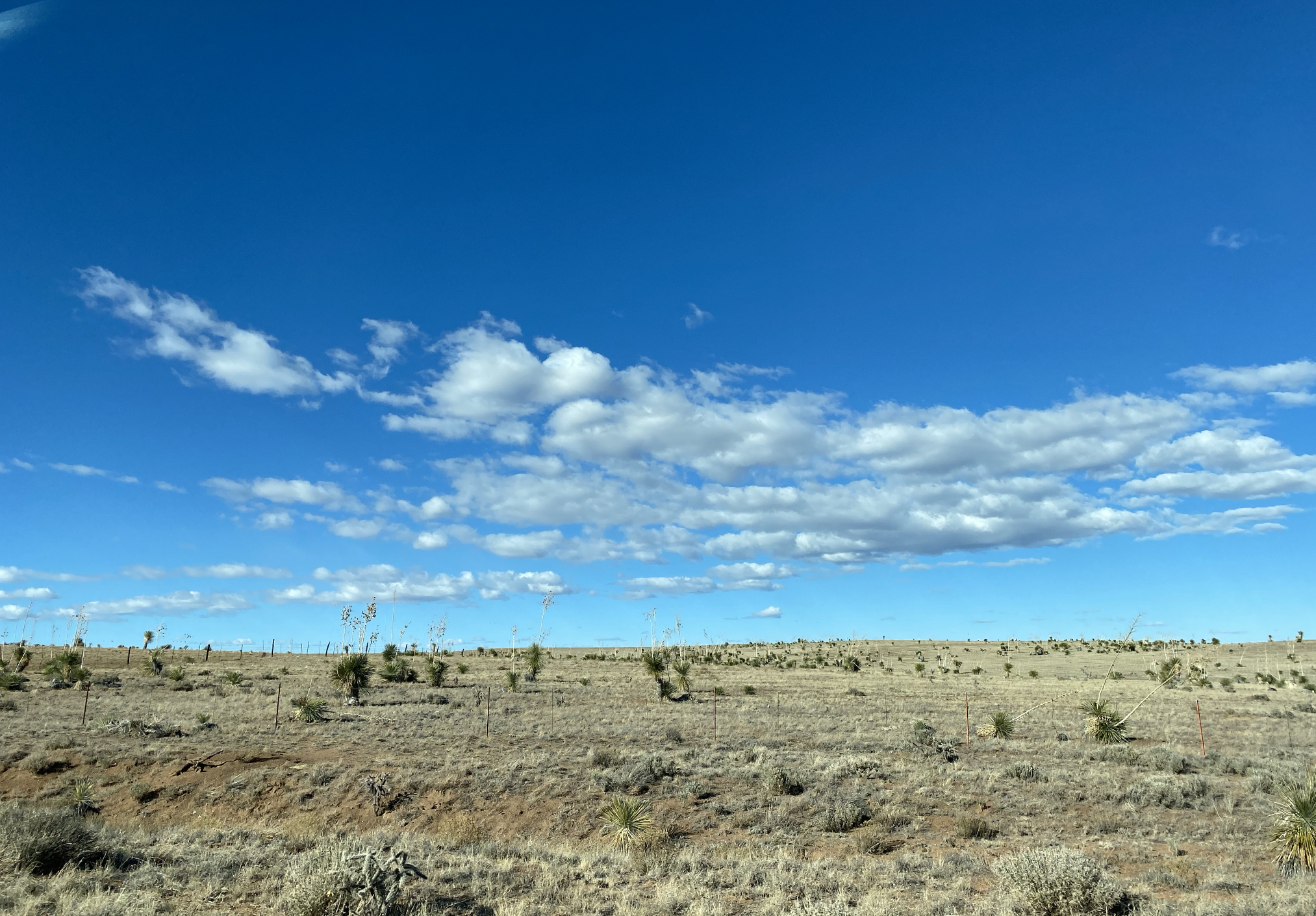 Our GPS route had us on the most direct route and had us exit the highway. We were greeted with a sign advising trucks with trailers to seek an alternate route due to the mountainous road ahead. We did the right thing and turned around and got back on the highway. That sign is exactly what I want to see when I'm traveling without a trailer but I wasn't going to risk anything with our trailer.
Our route took us further south and then back up, basically around the mountains. Added about 30 minutes.
We ended up on a dirt road for 15-20 miles, not exactly sure but if I had to guess it was about that. I thought tonight's site would be along this dirt road. We passed fenced in cows and then the dirt road went into a field of cows. This further strengthened the idea that our campsite would be here. Reviews of our destination mentioned cows roaming through the campsite. Welp, it wasn't.
The dirt road reconnected with a highway and we got on it for a few miles to the Cattlemen Trail site. Its elevation is 6,364 ft. All the sites were available, except one.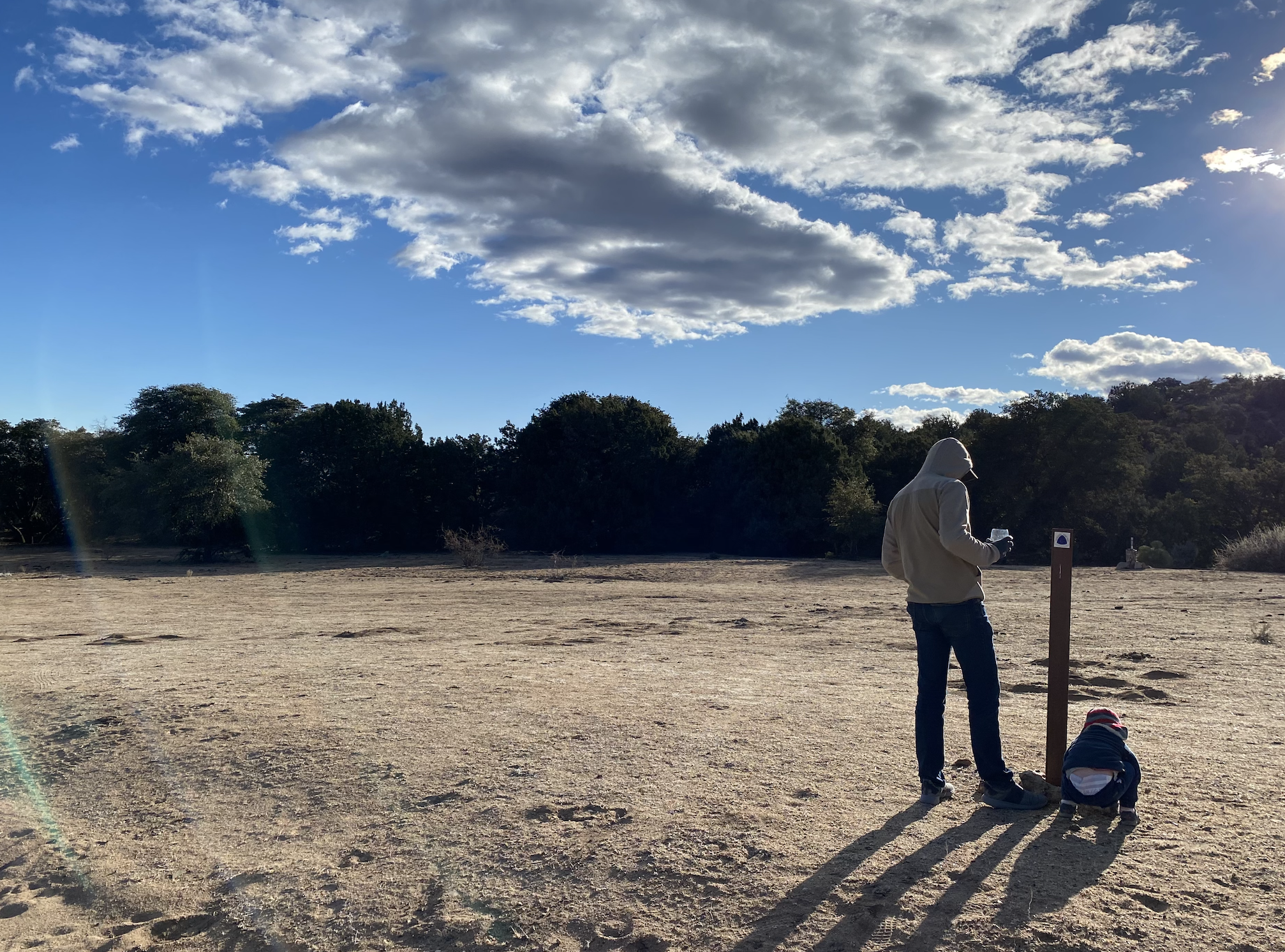 As we were driving to scout our spot, we saw a handful of cows roaming through. Some with calves. After we set up, we went for a family walk and came across a hiking trail. It's the Continental Divide Trail. Purty neat.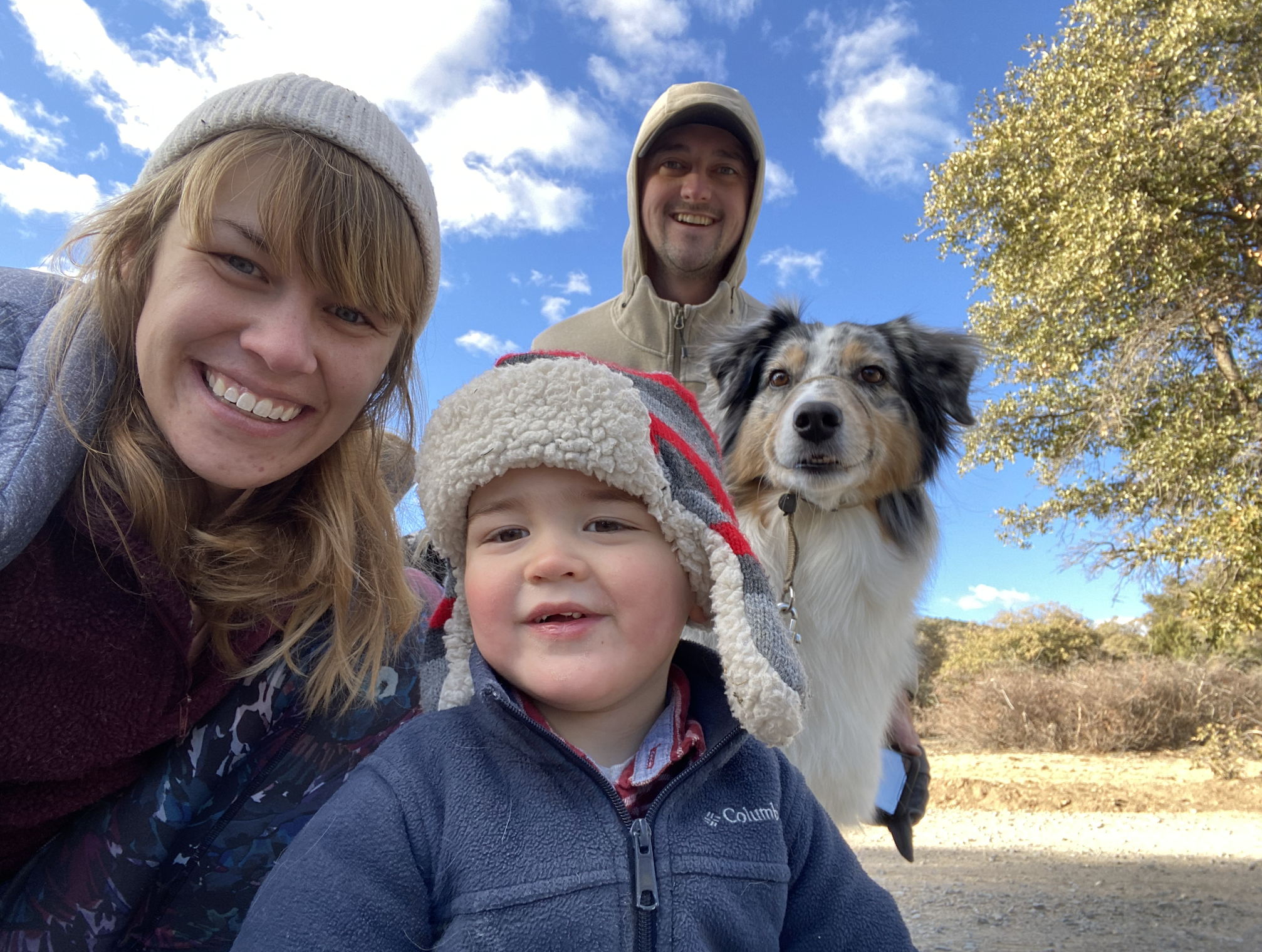 After dinner, Ellie and Owen settled in to watch a movie. I took Bindi outside while I did the first oil coat to season our outdoor kitchen's griddle. While the oil burned off, I enjoyed some wine we got from our first night's stay in Oklahoma and watched the sunset. Once darkness fell, I could hear an owl hooting not too far away. The temp quickly fell to below freezing. I finished up on the griddle and headed in.